The Akai Gurley case continues-no mistrial in killer cop case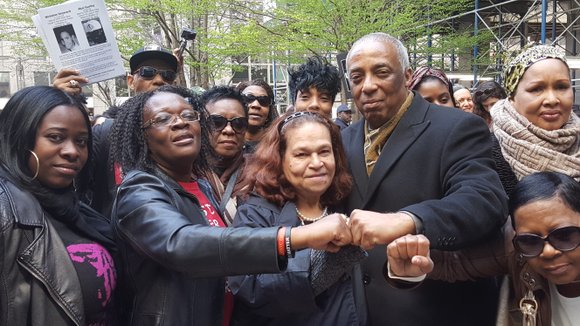 Despite a last minute effort from attorneys for (now former cop) Peter Liang to get the conviction thrown out, the Amsterdam News heard late on Thursday afternoon, that presiding judge Danny Chun declared that there will not be a mistrial.
On Thursday April 14, Judge Danny Chun was scheduled to pronounce sentence in the convoluted Akai Gurley case. But, it was announced late Wednesday that the sentencing would be delayed until Tuesday, 19th April – Primary Day, whilst the hearing continued on whether or not a mistrial may be declared.
There was tension on Thursday morning as protestors showed up in Downtown Brooklyn outside Brooklyn D.A. Kem Thompson's office. There was angst too at a massive press conference and rally.
As news broke about the no mistrial later that day, protestors who had been in the hearing were ecstatic.
"God showed up and showed out!" Gurley's aunt Hertencia Petersen told the Amsterdam News on Thursday, after heading "I put my faith in a higher authority."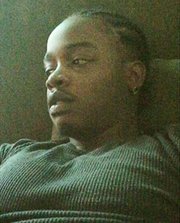 It is a case in which the fairly new, but self-declared justice-committed Brooklyn District Attorney Ken Thompson successfully indicted and convicted the cop, who while paroling the Pink Houses in East New York in November 2014, fired into a darkened stairwell, and hit and killed the unarmed father a 2-year-old daughter, as he walked through a door.
"The family just wants justice," said Petersen, who said that the whole case has been hard on the family. "My sister Sylvia has sunk into a deep depression because she is afraid that we won't get jail time for Liang. We want Judge Chun to do the right thing by her son Akai. It was not right how he died."
This week, in a last-minute tactic, Liang's attorneys made a motion for a new trial. The premiss they are using is that Juror Number 9, Michael Vargas, lied when he was asked if any members of his family had been convicted of a crime. He said no, but reports show that his estranged father had served time for accidentally shooting a friend.
At press time, there was no news of the result of the hearing.
Liang shot and killed Akai Gurley, 28, on Nov. 20, 2014. On February 11, in a jury trial, he was found guilty of manslaughter and official misconduct. Just over a month later, DA Thompson recommended that the former NYPD officer get no jail time.
The Gurley case has once again shone the harsh light on the divide between the NYPD and the Black community, in the wake of the cop killings of unarmed civilians such as Ousmane Zongo, Mohammed Bah, Ramarley Graham and Eric Garner.
Tensions did not subside during this case, and the community outrage was palatable when Thompson made the surprise recommendation to Judge Chun hat Liang do no jail time, but instead serve six months house arrest and 5 years probation, with 500 hours of community service,.
"A dangerous signal is sent across this nation when killer cops get away with murder, manslaughter or assaulting Black people!" declared Assemblyman Charles Barron. "It gives out of control racist pigs the incentive to keep killing and terrorizing us. It also embeds in Black people a deep anger and hatred towards police. This is the formula for uprisings and revolutions."