I'm with Hillary
Maya Wiley | 4/14/2016, 11:41 a.m.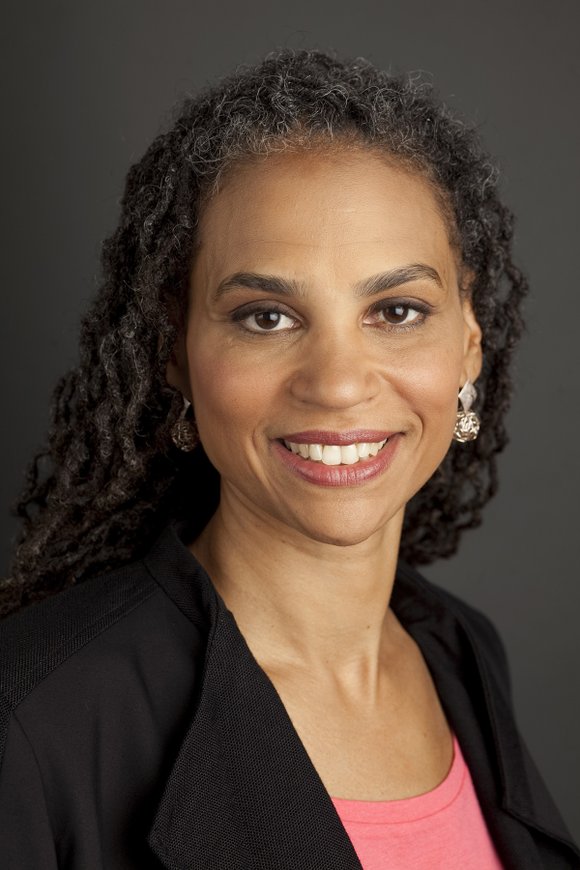 Recently, I stopped by an important commemoration of the life and leadership of Shirley Chisolm, the first Black woman elected to Congress. It was hosted by Assembly Member Annette Robinson, one of the shockingly small number of Black women who hold elective office in this country. I was there, at Medgar Evers College, named after the Missississippi NAACP State Conference president murdered for challenging segregation and fighting for voting rights. I was there, a Black woman, to speak on behalf of Hillary Rodham Clinton. Here's why.
Shirley Chisolm famously said, "At present, our country needs women's idealism and determination, perhaps more in politics than anywhere else." Chisolm was always explicit about women's leadership. Her own idealism and determination focused on education and jobs, core issues for the Black community—her community. I want to see a president in the White House with a history with the Black community. Clinton is not a Black woman, but she has that history. A long-time advocate for families and children, as a law student and young lawyer she monitored the Black Panther trials for civil rights violations, interned for civil rights lawyer Bob Treuhaft, researched school segregation in South Carolina and worked as a public defender in Arkansas. She even worked to get a mentally handicapped Black man off of death row.
Clinton has also put her campaign, its political, policy and communications strategies, in the hands of Black people. Her senior policy advisory is long-time civil rights lawyer and advocate Maya Harris (sister of California Attorney General Kamala Harris). Karen Finney, former MSNBC host, serves as her senior communications advisor, and Marlon Marshall, an Obama administration veteran, serves as the director of States and Political Engagement. There is Black leadership on the Clinton campaign and Clinton's outspoken position on real issues central to justice for Black people in this country shows both the roots and the branches of her run for president.
Let's be honest. Bill Clinton's welfare reform policies and criminal justice policies, which increased incarceration rates and private prisons, have left some Black voters, particularly young voters, distrusting of Hillary Clinton. That is understandable. Yet, she has, in this campaign, been an early and determined leader attacking mass incarceration and the proliferation of private prisons. She is also calling for a frontal attack on root causes of crime—unemployment and lack of educational opportunities. And she made these aggressive calls, as Slate's Jamelle Bouie pointed out a year ago, "[t]wo days after riots in Baltimore—at a time when most of the presidential field [was] either silent or contemptuous." With her history and her team, this stance is no surprise.
So I'm with her. And not only because of criminal justice reform. I'm with her because she will fight to protect the health care President Obama fought to get to almost 18 million more Americans, almost 3 million Black Americans, and to extend it to the remaining 13 percent of Black Americans and 30 percent of Latinos who need health care. I'm with her because she recognizes the central role women- and minority-owned businesses play in our communities and our economy. I'm with her because the next president will shape the Supreme Court, and I want that court to reflect the experiences and needs of all Americans. I'm with her because we need a uniter, not a divider, now more than ever. I'm with her.
Maya Wiley is a civil rights attorney and former president of the Center for Social Inclusion.