Ministers to discuss Jamaica-Trinidad row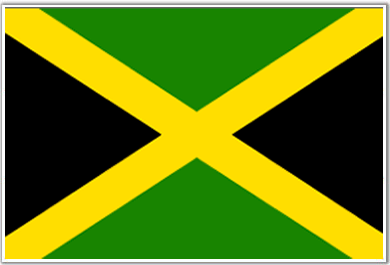 Special to theAmNews
Jamaica's six-week-old government has formally written to the 15-nation Caribbean Community demanding an extensive discussion of whether fellow regional trading bloc member, Trinidad, is obeying rules regarding the free movement of people within the region.
Trade ministers as scheduled to meet in bloc headquarters Guyana next Monday to discuss a number of issues, but officials are already saying that discussions about more than a decade of sometimes tense relations between the two could dominate the proceedings of a meeting with an agenda that consists of routine if not moribund issues.
The move to formally and frontally insert the issue on the agenda of the meeting comes against a backdrop of what Jamaican officials say is a persistent pattern of prejudice against some of its citizens, females in particular, by Trinidad's immigration service. Many are turned away on landing because of the belief that they are planning to work as drug mules or prostitutes, or, in as some destinations such as Barbados, to marry the few available men.
The issue is boiling to such an extent that William Mahfood, president of the Private Sector Organization of Jamaica, has called for a restriction on some goods from Trinidad over the alleged ill-treatment of Jamaicans at Piarco International Airport on March 21, when more than a dozen Jamaicans were denied entry and put on the next available flight back home.
The issue caused outrage in Jamaica, forcing many to hark back to various times when Trinidad turned away imports from Jamaica or placed restriction on Jamaican items.
Now Mahfood says, "Jamaicans must stand up for its rights as T&T continues to restrict free movement of Jamaican citizens" in the bloc.
Back in 2013, Jamaican manufacturers had complained to the group of trade ministers that Trinidad was passing off goods manufactured outside the region as locally produced, meaning that they were treated as tax-free exports when, in fact, they were produced by non-bloc members.
The TT-Jamaica market is worth approximately $550 million annually.
But even as the row continues to boil and as ministers prepare to meet, the head of the Jamaican Chamber of Commerce wants level heads to prevail before any drastic action is taken.
"My initial reaction is to let's sit down and reason this thing out, and if we can't get anywhere we will go to the next step," Warren McDonald told reporters.
The manufacturers association has also called for a reexamination of the functioning of the regional single market and economy, especially tenants dealing with free movement of persons, because Jamaicans have persistently complained about being hassled at Trinidadian entry ports.
Similar rows over free travel have flared between various member nations in recent years. The latest concerns Jamaica and Trinidad. Six years ago, Guyana and Barbados squared off after hundreds of Guyanese were rounded up and deported for immigration violations, including working without work permits and other documents.