Terrie Williams to host free mental health conference April 16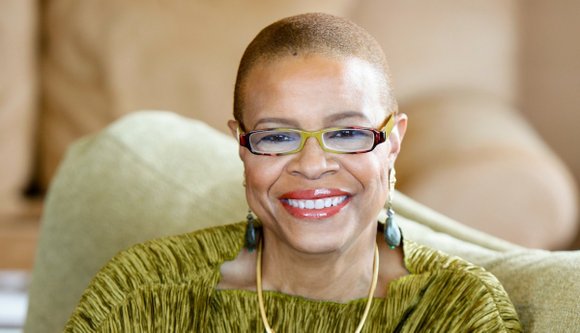 Thanks to a partnership with the Terrie Williams Agency, Community Counseling and Meditation and Urban Arts Partnership, Brooklyn Generation School is hosting a free mental health conference, "A Call to Healing," to educate members of the Canarsie community and raise awareness of the signs, symptoms and effects of depression, as well as healthy ways of coping.
Saturday, April 16, the Canarsie community will be invited to partake in "A Call to Healing" from 10 a.m. to 4 p.m. at Brooklyn Generation School at the South Shore Educational Complex located at 6565 Flatlands Ave. (between Ralph Avenue and Flatlands Avenue) in Brooklyn, N.Y. During this one-day conference, attendees will have the opportunity to attend educational workshops and participate in discussion groups and creative workshops designed to teach better ways of coping with depression. Counselors will be on hand at the health resource fair to provide additional support and information to those who need it. Local community-based organizations will be present at the health resource fair to provide participants with resources and direct referral to services. Terrie M. Williams, mental health advocate and author of "Black Pain: It Just Looks Like We're Not Hurting," will deliver the keynote address and engage workshop participants in an intimate discussion on the topic of depression.
"It's so important for communities of color to talk about the mental health issues that are affecting our community, especially since many of us are in denial about these issues and often have a hard time accepting the need for services to address these issues," said Tanya Odums, LCSW-R, director of Wellness and Preventive Services at BGS. "Through this conference, however, we look to raise awareness and understand the importance of acknowledging our social emotional struggles, so people can be empowered to get the help that they need."
BGS has spent the past nine years supporting students and families. After receiving a competitive grant and designation under New York City Community Schools Initiative, BGS now has the resources to be a neighborhood hub, scaling its impact to provide high-quality academic instruction to students, access to social services to families, and all-around support to address common challenges that face the Canarsie community at large.
To register for the event or explore conference workshops, visit http://bit.ly/20z420f.