Remembering Prince: Music superstar
Lisa Respers France, CNN | 4/21/2016, 3:54 p.m.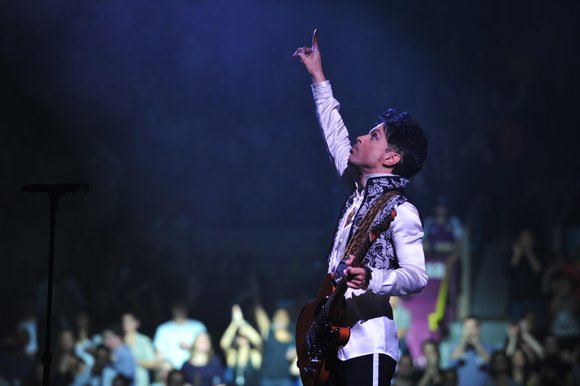 His fusion of pop, rock, funk and soul made for a distinctive sound and launched other artists who played with him, including super producers Jimmy Jam and Terry Lewis, The Time, Vanity 6 and percussionist Sheila E.
In 1993, Prince changed his name to an unpronounceable symbol, which was also the title of his latest album. He became known as "The Artist Formerly Known as Prince," which he shortened to "The Artist," and his career underwent a setback after Warner Bros. dropped its distribution deal with Paisley Park Records.
The singer appeared in public with "Slave" written on his face in 1995 and seemed determined to gain control of both his career and his master recordings.
He told The New York Times in 1996 that he couldn't stop writing music and had a backlog of thousands of songs.
"Sometimes ideas are coming so fast that I have to stop doing one song to get another," he told the paper. "But I don't forget the first one. If it works, it will always be there. It's like the truth: it will find you and lift you up. And if it ain't right, it will dissolve like sand on the beach.''
He continued to make albums over the years, though his conversion to the Jehovah's Witness faith caused him to forgo some of his racier lyrics. In 2014, he left Warner Bros. and soon after embraced social media as a way of staying in contact with his fans.
In February, he announced dates for his Piano & Microphone tour, a small-scale production that packed smaller venues and left fans delirious.