Response to sentence of probation for Peter Liang
Council Member Inez Barron | 4/21/2016, 5:46 p.m.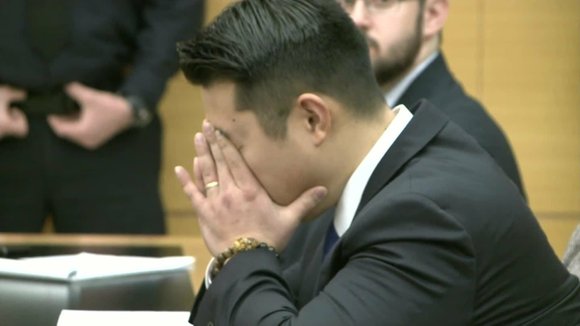 Once again Black people have witnessed the outcome of the judicial process that places the value of Black life below that of a cat or a dog. Akai Gurley's convicted killer, Peter Liang, will serve no jail time.
If police officer Liang had kicked a cat or sponsored a dog fight, perhaps then the District Attorney and Judge would have seen fit to give him jail time. But no jail time is sought for killing an innocent, unarmed Black man. This sentence is not a tragedy, but a travesty.
Brooklyn District Attorney Ken Thompson obtained an indictment for second degree manslaughter, and a jury delivered a guilty verdict. Then, in a shocking, unprecedented move, Thompson asked for no jail time. The family of Gurley says they feel "betrayed." The recommendation for no jail time contradicts the call for accountability. The fact is that Liang consciously and knowingly violated police procedure by unholstering and firing his gun, causing the death of an innocent, unarmed Black man. So, even though Liang took a life, he should not lose hwwwis liberty?
Then Judge Danny Chun, does a "one-upmanship" and reduced the conviction from manslaughter to criminally negligent homicide, reportedly saying Liang was not conscious of his actions. Liang was not in a coma or stupor when he deliberately unholstered his gun and placed his finger on the trigger. He was fully aware. After Liang shot Gurley, he showed no compassion and offered no assistance. He did not call for medical help. He did not offer assistance. He offered no words of solace. His concerns were for himself.
We expected that this case would be judged on the facts specific to this case. Guilty as charged with the appropriate jail time. Yet, here in this instance, we see a pattern. Regardless of civilian eye witnesses, video footage or admissions, police officers do not go to jail for killing, choking and causing the death of innocent, unarmed Black people.
Here again, we see that the historic system that continues the racist policies and practices that devalue Black life has many perpetrators, in all colors and ethnicities. We say that justice has not been rendered and yet again those who have been placed to render justice have peeked under the blindfold of impartiality and objectivity and placed their thumbs on the scales and skewed the results against Black people.
We are not confused. We do not equate vengeance with justice. We say that it is not fair that Liang should have his liberty in exchange for taking the life of Gurley. The same bullet that pierced Gurley's heart has once again ricocheted and pierced the heart of our community.
We are watching. We will see what recommendation Thompson makes the next time a Black person, convicted of a felony, comes for sentencing.
We continue to say, "No Justice, no Peace!"