Harriet Tubman on the $20 bill
Herb Boyd | 4/22/2016, 5:52 p.m.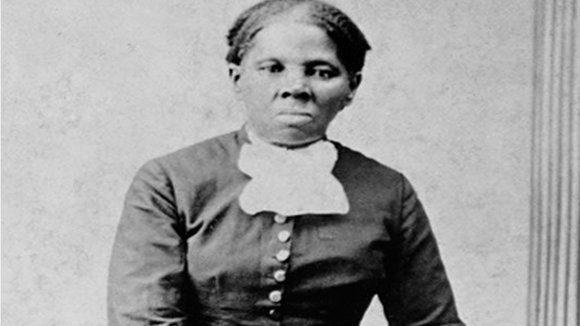 Harriet Tubman, who escorted hundreds of slaves to freedom via the Underground Railroad, may soon be riding in American pockets.
Wednesday, Treasury Secretary Jacob Lew announced plans to put Tubman on the $20 bill. This action avoids the tangle over removing Alexander Hamilton from the $10 bill, although it wasn't made clear when the bill will be in circulation.
Not since Martha Washington, George Washington's wife, appeared on a $1 silver certificate in 1891 has a woman been on paper currency.
The idea of a woman on the $10 bill caused an uproar a couple of years ago on the occasion of the centennial of women's suffrage, but Lew suggested that the back of the bill be redesigned to commemorate the women's movement.
Tubman (1822-1913), who also was a Civil War hero as a spy for Union forces, will fittingly supplant President Andrew Jackson, a wealthy slave owner who initiated the removal of Native Americans from the southern states to what is now Oklahoma. His visage will now grace the back of the $20 bill.
"Harriet Tubman was an iconic New Yorker who helped change the course of this nation, and she is well deserving of this distinction," said Gov. Andrew Cuomo in a statement. "She showed bravery and resilience in the face of injustice, putting her life and liberty at risk countless times for the freedom of others. Just as her home in Auburn, Cayuga County, stands as a landmark to her incredible history, this distinction will ensure that Harriet Tubman's legacy endures for generations yet to come."
She is buried in the Forest Hill Cemetery.
According to the Federal Reserve, the $20 bill is the third most widely circulated paper bill and accounts for 23 percent of all bills in circulation. In effect, Tubman will get around the money circle more than Hamilton on the $10 bill.