Prince gives lessons in 'Musicology'
KRISTIN FAYNE-MULROY, AmNews Managing Editor | 4/27/2016, 6:55 p.m.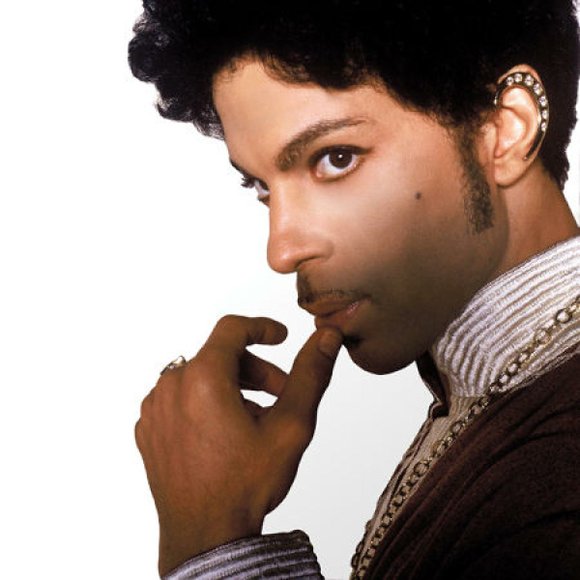 Twelve years ago, I got the chance to sit down with Prince one-on-one. I recall many of the details: the low timbre of his speaking voice, the dimness of the lighting (there was just one floor lamp lit, over my right shoulder), the intense silence between questions, while he sat impassively—and what I could only hope was patiently—waiting as I frantically scribbled as much as I could remember verbatim from his previous response. (No electronic recording devices were allowed, but at least he gave his interviewers enough time to keep up.)
Before the interview I wondered what he'd be like, whether I'd be starstruck and whether I'd even get to ask more than a few questions. I wondered what he would wear (I opted for a purple skirt, after much deliberation.) and made a mental note to check out his outfit as soon as he entered, especially his shoes. It wasn't until an hour after the interview that I realized I never once looked at his feet.
I'm eternally grateful for having the opportunity to sit and speak with him. And to this day I still wonder what kind of shoes he was wearing.
[The following interview ran in the July 15, 2004 issue of the Amsterdam News.]
Pop icon Prince recently sat down with the AmNews for a one-on-one interview during the new York Stop on his extensive "Musicology" tour to talk about his band and his live show.
The suite on the 17th floor of the New York hotel is busting with a UPN camera crew, journalists and Prince's publicity staff, who organize the crowd with an efficiency that is both crisp and hushed. The tone is contagious—everyone present speaks in muted tones and makes an effort to move quickly and quietly, despite all of the activity.
Away from the bustle outside, Prince sits down in one of a pair of small, plush armchairs facing the center of the room reserved for interviews. He is utterly immaculate in a black velvet blazer, charcoal gray shirt, mustard yellow waistcoat and dark slacks. He wears brown-tinted shades and sports the diamond ear-cuff he wears in the photo taken for the "Musicology" album cover. His skin is flawless and, looking at him, one is hard-pressed to remember that his career spans more than 25 years.
He is soft-spoken and reserved in conversation, articulating himself thoughtfully and pausing frequently to allow his listener to catch up (He does not allow the use of tape recorders during his interviews.). He speaks from a place of quiet confidence about his music.
The songs on "Musicology" were recorded at different times in different places, he says, and were pulled together into a seamless mix for the album. "I record all the time. I like to think of my songs as timeless. 'What Do U Want Me 2 Do' could be on my album 'Sign O' the Times.' Or 'Cinnamon Girl' (the first single scheduled for release from the new album0 could be from 'Dirty Mind.' I consider the whole thing one song anyway, from the beginning of my career on."