Dance Calendar May 2016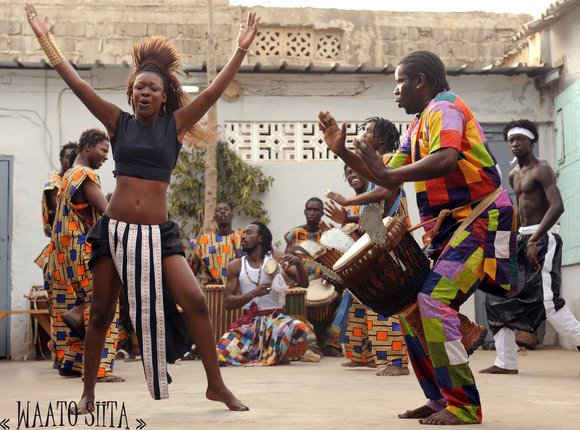 Two annual May events top this month's calendar: Alvin Ailey American Dance Theater's weekend long performances at NJPAC (May 6-8), and the 39th presentation of DanceAfrica during Memorial Day weekend at BAM (May 27-30). At NJPAC, AAADT will present the world premieres "Awakening," by Artistic Director Robert Battle, "Exodus," by Rennie Harris and "Open Door," by Ronald K. Brown. There will also be the company premiere of "Piazzolla Caldera," by Paul Taylor, a new production of Judith Jamison's "A Case of You," and of course, company classics "Cry," "Night Creature" and "Revelations," all by Ailey. Saturday, May 7, the company will pay tribute to Artistic Director Emerita Jamison, and for the annual Mother's Day performance, Sunday, May 8, the new production of "Cry" (originally choreographed by Ailey as a present to his mother) will round out the program. For more information, visit www.njpac.org.
For the 39th year, DanceAfrica will continue to build on founding Artistic Director Chuck Davis' mission. Now under new Artistic Director Abdel R. Salaam, the traditional pieces of DanceAfrica remain, including the Tribute to the Ancestors, a late night dance party, FilmAfrica, visual arts and the DanceAfrica Bazaar. This year's theme, Senegal: Doors of Ancient Futures, inaugurates Salaam's position and boasts a roster of Senegalese companies that include the Dakar-based Waato Siita, also known as Les Ballets de la Renaissance Africaine; Compagnie Tenane, under choreographer Simone Gomis; and "the mother of contemporary African dance," Germaine Acogny. Salaam will also set a new duet for Acogny and his long-time muse, Dyane Harvey. For more information, visit www.bam.org.
STILL RUNNING
April 24-May 31: The Bronx Academy of Arts & Dance brings its annual spring dance festival, the Boogie Down Dance Series, "…featuring a powerful mix of dance that vibrates with Bronx energy and a diversity of dance from around the city," according to the release. This year's festival includes the final performances of Okwui Okpokwasili's Bronx Gothic (April 29-30), plus other special evenings and events: "Deliciously Daring Men," "Dancin' in the Bronx," "A Look Inside," "Dancing While Black," launch of the Bronx Dance Magazine—the Bronx Dance Diaspora Issue and so much more. For more information, visit www.baadbronx.org.
April 29-May 29: The La MaMa Moves Festival returns with nine world premieres and three American premieres. "Contemporary issues of gender, current ideas about the environment, questions about politics and culture are threaded through the works of the 17 artists," notes the release. The international lineup of artists includes Suk Soon Jung (Korea), Amanda Loulaki (Greek born), Yvonne Meier (Swiss born), Afshin Varjavandi (Italy), Sonia Olla (Spanish born), Silvana Cardell (Argentinian born), Jeremy Nelson (British born), Luis Lara-Malvacias (Venezuelan born), Poorna Swami (Indian born), Bruno Isakovic (Croatia), Ori Flomin (Israeli born) and Helena Franzen (Sweden). For more information, visit www.lamama.org.
April 29: Snug Harbor Cultural Center and Botanical Garden will present dancer and choreographer Lacina Coulibaly in its series of Performing Arts Salon Saturdays in "Sen K r la" ("Under Our Feet"). For more information, visit www.snug-harbor.org.
ALSO THIS MONTH
May 3-8: Flamenco Vivo Carlota Santana presents dances of flamenco in "Voces De Andalucia" at BAM Fisher. For more information, visit www.flamenco-vivo.org.