'Lemonade' is the Black woman power anthem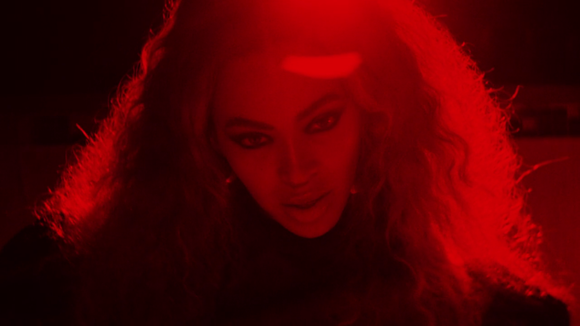 If Kendrick Lamar's "Alright" is the new Black power anthem, then Beyoncé's entire "Lemonade" album is the new Black women power anthem. The pop star's sixth solo offering dropped by way of a surprise HBO premiere last weekend.
The aesthetics of the visual album are haunting, sensual, spiritual, vulnerable and political. Many notable Black women make appearances. Tennis superstar Serena Williams makes a twerkful cameo during the unapologetic track "Sorry," in which Beyoncé sings about dismissing her cheating spouse. Other Black girl and women favorites make appearances as well, including Quvenzhané Wallis, Blue and Amandla Stenberg. In the visuals for "Hold Up," Bey seems to be channeling Orisha culture, specifically the goddess Oshun, who reigns over love and fertility.
This album is not the typical hip-swaying, "you go girl" night club anthem filled with empty platitudes for women who need to dance out their heartbreak and feel sexy at the same time. "Lemonade" offers a visual and vocal narrative that is rich with the emotion, intellect, creativity and spirituality of Black women today. Beyoncé uses the words of poet Warsan Shire to enhance the beauty and depth of "Lemonade" and to make it crystal clear that this album is for and about Black women. She uses a quote from Malcolm X that talks about Black women being the most disrespected and unprotected people in the country. The mothers of Trayvon Martin, Mike Brown and Eric Garner have somber cameos.
But the album is not a "woe is me" diatribe. It is an unraveling and re-raveling of the Black woman's spirit. The title refers to making lemonade when given lemons. The lyrics of the tracks seem to follow along with a woman who has an unfaithful husband and who is going through the emotional gymnastics of dealing with it. Jay-Z makes a sorrowful, gentle appearance in the video for "Sandcastles," a song that portrays a woman forgiving a wayward man. In the video, Jay-Z literally lies at his wife's feet.
The Internet has largely focused on the album being an airing out of Knowles-Carter dirty laundry, but the 12-track release could very well be a well-orchestrated work of fiction that uses the incessant rumor mill to generate more money for that "half a billion in the elevator" of the Knowles-Carter empire.
People wondered what Beyoncé could do to top the success of her surprise self-titled album in 2014. With "Lemonade," fans and critics finally have an answer. It is her most ambitious project to date.