Holdsclaw documentary debuts on Logo
Lois Elman | 4/29/2016, 12:29 p.m.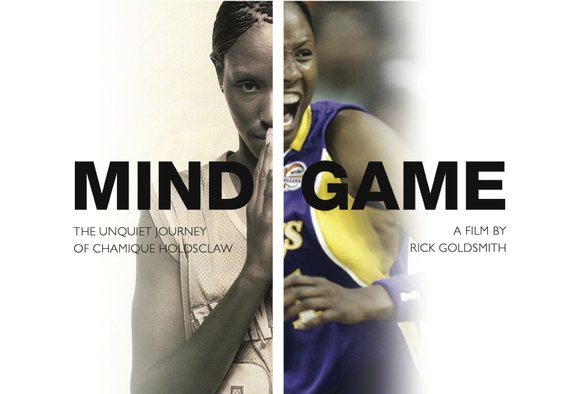 Intensely private by nature, for years New York City basketball legend Chamique Holdsclaw suffered in silence as she dealt with issues of depression and bipolar disorder. A brilliant player who honed her skills on courts near her home in Astoria, Queens, she knew great success at Christ the King High School and then the University of Tennessee, where she won three NCAA titles.
But when Holdsclaw entered the WNBA amid high expectations, her world slowly started to crumble as she battled mental health issues that she was ashamed to speak about. After reaching a personal low several years ago, Holdsclaw not only got the therapy she needed, but also found that sharing her story gave her a great sense of purpose and satisfaction.
"I knew if I had an opportunity to have [my journey] shown on a bigger platform, it would help a lot of people as they walk with this illness," said Holdsclaw, whose life is captured in the documentary film "Mind/Game: The Unquiet Journey of Chamique Holdsclaw," which debuts May 3 on Logo as part of the network's Mental Health Awareness Month.
The documentary was shown at film festivals last year. At first, Holdsclaw was nervous to hear people's reactions, but she soon found that her message was resonating.
"When you struggle with something as I did and you suffer in silence, people are creating stories about what's going on with you," said Holdsclaw. "You're an enigma in a sense. Now people know what I was dealing with. These are my struggles. It's healing. I don't have anything to hide."
In addition to becoming an advocate for mental health issues, Holdsclaw, who divides her time between New York City and Atlanta, has spent a lot of time working with kids in the past few years. She's also reconnecting with the sport of basketball.
"Being able to create these bonds and relationships, it was something that really fulfilled me and gave me purpose outside of sports," she said. "I realize, I miss basketball a little bit. Now that I'm feeling great about everything, I'm balanced and my mental state is good, let me get back into it and give back to these kids.
"I'm feeling great," she added. "I'm feeling confident and I'm ready to move forward with the next phase of my life. This is all exciting."