Caricom is right to demand reparations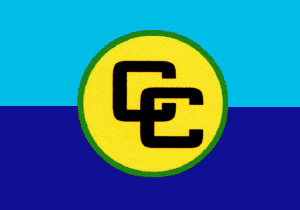 Several Caribbean leaders Monday used the 178th anniversary of the emancipation from the transatlantic slave trade to push Europe into paying reparations to the region, months after governments formally sent demand documents to European governments.
President David Granger of Guyana was among the most strident of the leaders as he made it clear the region is gearing for a fight with Europe rather than walking around cap in hand to win some form of payment.
"The Caribbean's case for reparative justice is righteous," Granger said. "The struggle for reparative justice will be long, but every just cause is worth fighting for. May God consecrate our efforts. The descendants of the colonized peoples of the Caribbean, therefore, are correct in their call for 'reparative justice' to right these wrongs. The victims of these crimes against humanity have been deprived of an apology. They have been deprived of reparative justice for the abominable crimes that resulted in the loss of millions of lives, the expropriation of the wealth and the legacy of underdevelopment."
The region is targeting Britain, Spain, the Netherlands, France, Portugal, Denmark and others to pay reparations, contending that the slave trade played a significant part in European nations becoming wealthy today at the expense of Africa.
Since 2013, the issue has been on the agenda of every summit of Caribbean leaders. They have already appointed national reparations commissions in every member state to research the effects of slavery as they build a case against Europe.
The bloc, which three years ago decided to fight Europe for payment, has already sent a formal letter of complaint about the slave trade to several European capitals and has given them two years to reply or be prepared for a legal fight at the World Court.
They have also hired the British law firm that won payment for former Kenyan Mau Mau freedom fighters, who suffered abuse by British soldiers while in captivity during the colonial era.
"Colonization allowed for the unjust enrichment of Europe," Granger said in unusually combative tones. "The vast wealth extracted through forced labor in the colonies of the Caribbean enriched the coffers of generations of European families and impoverished those whose servitude generated those fortunes. This wealth was acquired through the forceful subjugation of entire peoples."

Granger is a former historian and army general who won election 14 months ago.
Other leaders who chimed in on the issue included Jamaica's Andrew Holness, who won general elections in February, Keith Rowley of Trinidad, who came to power last September, and Gaston Browne of Antigua.
They spoke about the brutalities of the slave trade and the lingering effects of slavery and, in some cases, difficulties transforming societies from plantation to modern economies.
"We must draw on the rich reservoir of our history to drive our actions today," said Holness. "We are emancipated from the shackles of chattel slavery, but there are still some chains which hold us back. We must rid ourselves of them and break free."
"We have risen from the 'ruin and rubble of colonialism and political subjugation' to independence, economic and social transformation," said Brown. "Our economic situation in Antigua and Barbuda, despite our limited resources and small population, has grown from strength to strength with few setbacks caused primarily by exogenous shocks. We are determined to evolve into an economic powerhouse under my stewardship as prime minister."