Clara Francis Gallery opens in Harlem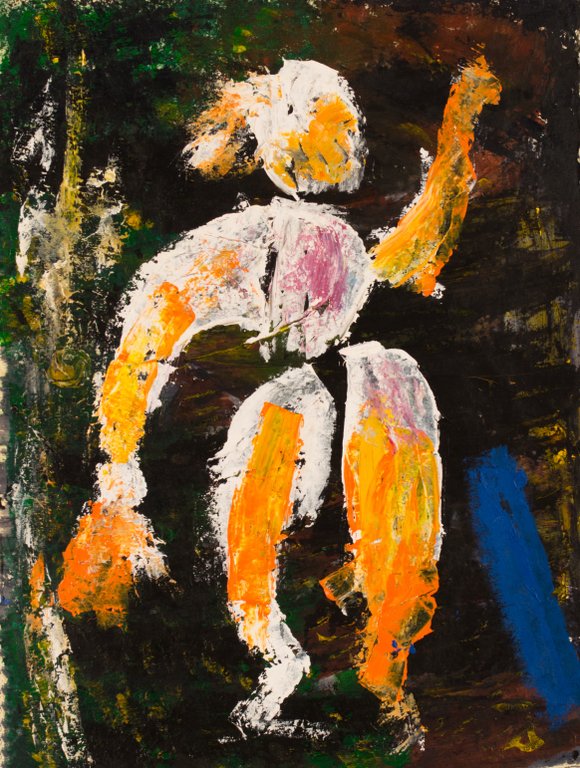 The Clara Francis Gallery is opening with the exhibition of "Haile King-Rubie: Speaking Colors." On view at this new Harlem gallery, located at 2017 Adam Clayton Powell Jr. Blvd, at West 123rd Street, are spectacular works by Haile King-Rubie, a 26-year-old artist with Down Syndrome. The pieces will be exhibited through Aug. 17, 2016.
The exhibition is primarily drawn from King-Rubie's  "art waves" of 2013 and 2015 and features contemplations of his otherwise inaccessible inner world. He uses art to express his feelings and viewpoints. As a child, King-Rubie attended The Learning Tree Preparatory School, where his affinity for music, dance and the arts was developed. For the past 10 years, he has been exploring ideas about his family, African and Caribbean cultures, dance and music through acrylic abstractions.
His art training was acquired from The Art Students League of New York, The Harlem School of the Arts and two private mentors, including Haitian-born artist Carl Thelemaque. They helped him to take artistic risks and experiment with other media. Jamaican-born artist Ronaldo Davidson explored a new medium of watercolors with him.
King-Rubie's purity of expression has impressed viewers since the beginning. "Nothing you read or see [about this artist] will really fall into place until you put a face on the name of this artist and the artwork," wrote Thelemaque.
King-Rubie's canvases and works on paper have been exhibited in several shows and have brought him impressive awards and commendations. He has recently pioneered a distinctive style of painted bottles that represent a new direction in his work. Exhibited for the first time, his new works are on view in this current show.
In Central Harlem's growing art gallery district, the Clara Francis Gallery occupies a unique and special location. Bernard Rubie is converting a raw space adjoining his New Harlem Besame Restaurant that will create a venue for pop-up exhibitions by independent curators. Inventory will include works by artists who might otherwise not have a place to showcase their work. The raw space may also include a versatile event space where people can dine among rotating art collections exhibited on the gallery's walls.

"Speaking Colors" will be on view at the Clara Francis Gallery now through Aug. 17, 2016, Tuesdays through Sundays from 12 p.m. to 6 p.m.