Jordan Donica, first Black 'Raoul' in Broadway's 'Phantom'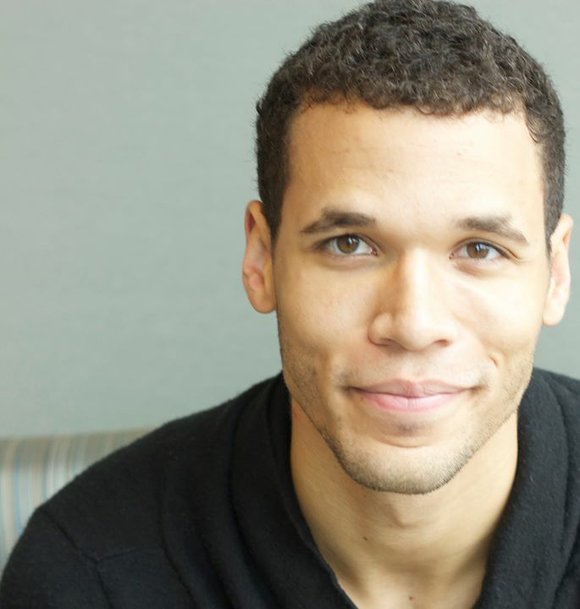 I remember how excited I was when it was first announced that Norm Lewis was going to be cast as the Phantom in "The Phantom of the Opera," on Broadway, making him the first Black man to play the role in the Broadway production. And I'm excited again, now that African-American Jordan Donica has been cast in the role of Raoul, making him the first African-American to play the role on Broadway. What's incredibly impressive about this accomplishment is that Donica just graduated cum laude from Otterbein University with an MFA in musical theater, and this casting is his Broadway debut. As I sat in the Majestic Theatre on West 44th Street and watched his performance, I just couldn't wait to interview this young man. Sitting in his dressing room, he shared so many things about his life and the role. In this Q&A, Donica, an Indianapolis native, shared that he was raised by single mother Kelly Donica, and with her and their family, he gained an early love and appreciation of the theater. To see him on stage, you immediately realize that performing is this young man's passion and that he has made Raoul his own.
AmNews: How is it to perform in such a well-known and loved musical and have it as your Broadway debut?
JD: The words would be surreal and real at the same time. This is my favorite show, the show inspired me to want to pursue theater as a career. I saw it when I was 9. I saw it with my cousin, and I said to my cousin, I'm going to do that one day. For this to be my role in a Broadway show. I never thought I'd play Raoul. Words can't express the gratitude I have to be here and I try to show that in my performance. I want you to feel what he feels. He is not just an entitled, privileged person. Having just graduated in May, I feel I'm putting what I just learned to use.
AmNews: How is it to be the first Black Raoul on Broadway?
JD: I think that's one of the reasons I never saw myself playing Raoul. Raoul comes from all this wealth and power and a military background. When I got the part I was thrilled. But, I never felt that I couldn't do it. It comes down to your soul and whether you can tell a story. When I was auditioning, it was solely about the work and the performance. I feel very blessed to be the first Black person, it helped me to see myself in a different way. I had three callbacks. I auditioned for the tour of Phantom to be in the ensemble and understudy Raoul, but I didn't get it. Then he got a call from his agents that they were replacing Raoul on Broadway. I auditioned and got a call three weeks later.
AmNews: How did you prepare for the role?
JD: I have listened to this music from when I was a child, and I had always wanted to play the Phantom, so I hadn't paid much attention to Raoul. I wanted to make sure that I knew all the material and I met with a couple of voice teachers for a few months. I underestimated how much Raoul sings. I kept practicing the songs. Then I worked on the role so that it would be something that I would want to watch. I also got my allergies in check.