Let's get ready to rumba!
Herb Boyd | 8/18/2016, 11:48 a.m.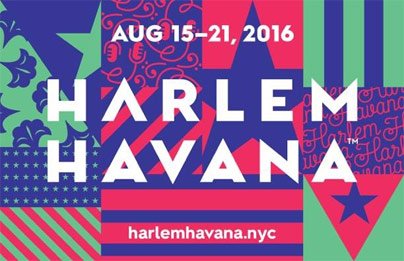 "It's amazing," said the incomparable Cuban pianist and composer, Chucho Valdes. "Latin Jazz was born in New York with Mario Bauza, Chano Pozo, Dizzy Gillespie and others. It was called Afro-Cuban because they added Afro-Cuban drums into Dizzy's band. It was a fusion of many elements."
That dynamic and remarkable fusion will be reignited this week when the Harlem/Havana Music & Cultural Festival debuts the first joint arts initiative between the two cities. Whether from a cultural or political perspective, there has been a long and continuous relation between Harlem and Havana, and no date is more memorable than that September day in 1960 when Fidel Castro checked into the Hotel Theresa.
"El Presidente" is sure to be invoked Aug. 15, two days after his 90th birthday, as the festival and its cultural exchange gets under way. Two years in the making, the festival is a cornucopia of music, dance, visual and performing arts, fashion and culinary exchange between the two iconic cities.
This dream event is largely the vision and tireless work of Congressman Charles Rangel. For more than 20 years, Rangel has pushed for the normalization of relations between the U.S. and Cuba. Since 1993, he has put forth bill after bill for the Free Trade with Cuba Act to allow all Americans to visit the island, enable Americans and Cubans to conduct business together and lift restrictions on humanitarian assistance.
"I am elated that in my final year in Congress, I can finally see that the goal to remove the barriers between the U.S and Cuba is going to be achieved," Rangel said. "It's been a long road, but I and key members of the Congressional Black Caucus were dedicated to officially opening the doors to the Cuban people. The Harlem/Havana Music & Cultural Festival kickoff in New York is a wonderful start to this new relationship."

Rangel's sentiments and objectives were echoed by Congressman Gregory Meeks, who said, "As co-chairman of the House of Representatives Organization of American States Caucus, I am particularly pleased to serve in a lead role, with my esteemed colleague Hon. Charles B. Rangel, supporting the Harlem/Havana Music & Cultural Festival." Meeks also noted that he will lead the New York delegation to Havana in February 2017 to complete the mutual exchange.
The first phase of the cultural exchange is from Aug. 15 to Aug. 21 and features the maestro, Cesar Lopez. The esteemed saxophonist will lead the Habana Ensemble, an aggregation of some of Cuba's top musicians. Added to the musical excitement is acclaimed pianist Jorge Luis Pacheco, whose style and virtuosity is in the tradition of Chucho Valdes. He will lead his group, along with the presence of the JJ Folkloric Dance Company. Celebrated printmaker Edward Roca Salazar, a master of "collography," will highlight the visual presentations. The "Art & Fashion Project, Arte Y Moda," with Chef Raul Colon and his cuisine magic, will complement the activities.
"What you have, in effect, is a smorgasbord of education and entertainment," said Lloyd Williams, president of the Greater Harlem Chamber of Commerce. "Harlem and Havana have been home to some of this world's top artistic icons, who have brought memorable music and art to the world."