NELP analysis aims criticism at recent 'Ban the Box' studies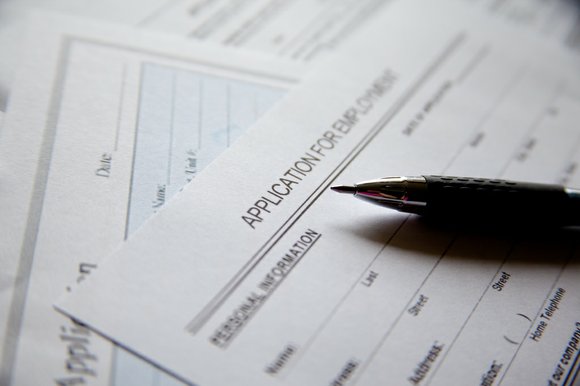 A new policy brief from the National Employment Law Project looked to debunk several reports that concluded "Ban the Box" laws hurt men of color who don't have criminal records.
Co-authored by Maurice Emsellenm and Beth Avery, the report, titled, "Racial Profiling in Hiring: A Critique of New 'Ban the Box' Studies," focuses on the battle across the country to eliminate the check box on job applications that ask if an applicant has a criminal record.
"'Ban the box'—the policy reform typically associated with delaying background check inquiries—
was not intended as the silver bullet to a racially biased criminal justice system," read the report. "The rallying cry of ban-the-box raised consciousness; it elevated the plight of millions of people struggling to gain a foothold because of a past record. With this opening for reform, the movement, which has been spread across the nation, has sought to advance not only ban-the-box but comprehensive fair-chance employment policies."
Two studies have recently concluded that banning the box has negative impact on young African-American men.
"One of the researchers concludes that the policy should be abandoned because it 'does more harm than good,'" read the report. "The two studies at issue were authored by Amanda Agan and Sonja Starr ('Ban the Box, Criminal Records, and Statistical Discrimination: A Field Experiment') and Jennifer Doleac and Benjamin Hansen ('Does Ban the Box Help or Hurt Low-Skilled Workers? Statistical Discrimination and Employment Outcomes When Criminal Records Are Hidden')."
NELP's analysis reviewed the two studies in question and came to several conclusions: the core problems that were raised in the two studies has nothing to do with ban-the-box polices, but with racism that's entrenched in the hiring process where Blacks are negatively profiled; the studies don't support its own conclusions about ban-the-box being a detriment to Blacks looking for a job; the studies highlight the needs for more policies that deal with race discrimination in hiring and boost jobs opportunities for people with records; and ban-the-box has worked by changing some employers attitudes about applicants with records.
For an example of the last, they cited a recent analysis that showed that the District of Columbia hired 33 percent more people with records after the 2014 ban-the-box law went into effect and between March and October of 2013, 10 percent of the City of Atlanta's new public hires had records.
"As the nation struggles to confront its legacy of structural racism and criminalization of people of color, these studies warrant close consideration to ensure that they are not wrongly used to undermine a decade of progressive reforms that have opened job opportunities for people of all races with arrest and conviction records," read the report. "Applying the economic theory of 'statistical discrimination,' which in this case documents employers' racial stereotyping of African-Americans as 'criminals,' the studies focus their criticism on the ban-the-box policy—not the racism that the policy exposes."