Tulivu, Bird Fest, TriHarLenium
Ron Scott | 8/18/2016, 1:51 p.m.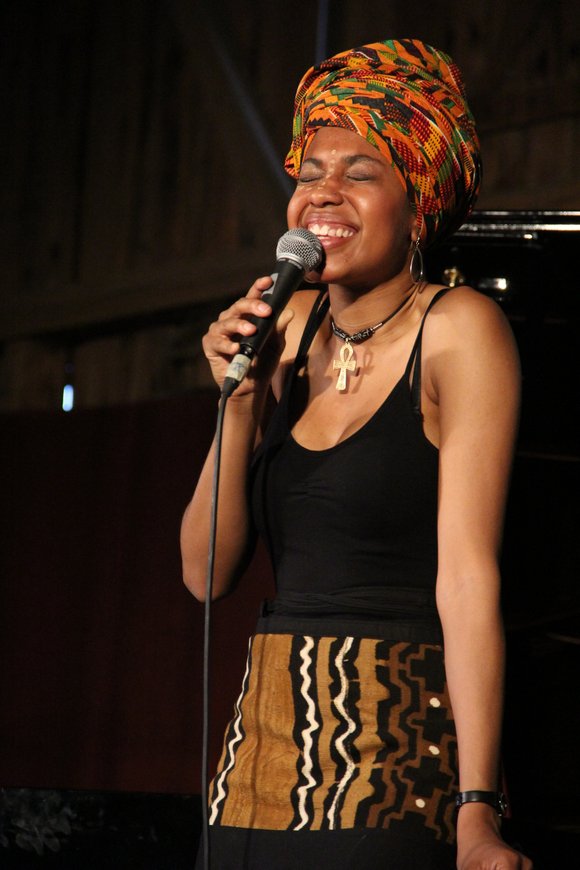 The vocalist Tulivu-Donna Cumberbatch, whose singing ability offers her the inventiveness to journey through the windows of blues, soul and jazz, has caught the attention of audiences from Brooklyn to Europe.
Tulivu, which is her Swahili name, means "beautiful." She says her early influences were Gloria Lynn, Aretha Franklin and Carmen McRae.

On Aug. 20, her colorful tapestry of sound will fill the Courtyard at 855 East New York Ave. in Brooklyn. She will be joined by the Seasoned Elegance Trio (8 p.m.-10 p.m.). Admission is $15.

Charlie Parker had an indescribable sound. The gods said it was undeniable as they sat watching him from the heavens for hours and hours. His speedy tempos and innovative harmonies were dazzling to the senses and frustrating to musicians attempting to perfect his style.

Parker (Aug. 2, 1920-March 12, 1955) became an architect of bebop, with his precipitous chord substitutions and raging harmonic concepts. His version of "If I Should Lose You" is so beautiful, joyful tears automatically flow.
Although most of Parker's music screams blues, the epitome of the blues is heard on Billie Holiday and Parker's recorded versions of "Lover Man." The versions of "April in Paris" by Parker (with strings) and Count Basie's big band are addictive.
The Kansas City native was such an influential force, his nickname, "Bird," was the inspiration for the Manhattan jazz club Birdland (on Broadway) in 1949, where he opened with his drummer Roy Haynes.



Today his legacy continues with the annual free SummerStage Charlie Parker Jazz Festival weekend beginning Aug. 26 with the pianist/composer Jason Lindner and his Breeding Ground project, along with DJ Greg Caz. Lindner is a musical voyager constantly looking to expand the parameters of jazz. He participated on the late David Bowie's final album "Blackstar."
He performs in Harlem (where Parker once lived) at Marcus Garvey Park (124th Street and Marcus Park West), 7 p.m.-9 p.m. At the same site on Aug. 27 (3 p.m.-7 p.m.) an eclectic afternoon of jazz musicians will feature the NEA Jazz Master pianist and composer Randy Weston and his African Rhythms Sextet.
The jazz guru, who continues to celebrate his 90th birthday (April 6) will offer the cultural and historical aspects of Africa's roots encompassed in the straight-ahead traditional movement. Charles Turner III, the jazz vocalist from California, is also featured. Cory Henry & The Funk Apostles make a habit of inducing a strong dose of funk, leaping jazz melodies and a taste of fusion.

Henry is a multi-instrumentalist, composer and arranger who favors the organ. He spent a three-year stint with the alto saxophonist Kenny Garrett. He has put in time on the NBC-TV's "Jimmy Fallon Show" with the Roots and the gospel singer Yolanda Adams.
The young Texas native, vocalist Jazzmeia Horn is a reconstructionist who tailors standards such as "Lush Life," or "Bye Bye Blackbird" into her own fashionable fit. Her repertoire runs the gamut from Stevie Wonder to Sarah Vaughan and Thelonious Monk's "Evidence."





On Aug. 28, the festival relocates downtown to Manhattan's East Village (where Parker also lived) to Tompkins Square Park (East 7th Street and Avenue A) from 3 p.m. to 7 p.m.).