Tulivu, Bird Fest, TriHarLenium
Ron Scott | 8/18/2016, 1:51 p.m.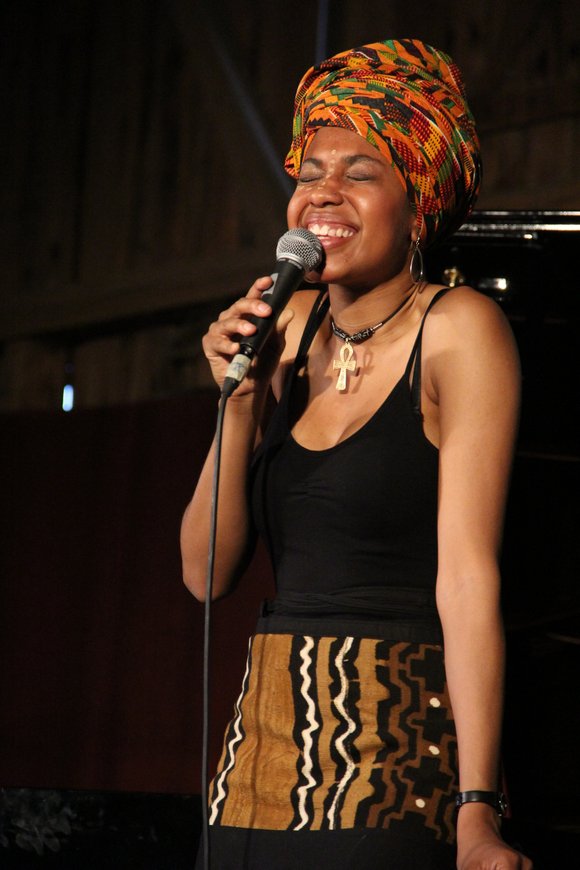 Afternoon guests will include the trio of pianist/composer Jason Moran, bassist Dave Holland and drummer Jack DeJohnette—all are definitive contributors to the jazz movement. The last two are alumni of Miles Davis' ground-breaking fusion band. Allan Harris has made a big mark in a small sea of noted jazz vocalists.
The native West Coast tenor saxophonist, Donny McCaslin, and his band collaborated with David Bowie on his final album "Blackstar." Some tunes will come from his latest album, "Beyond Now" (Motema Music). The alto saxophonist and singer Grace Kelly is a member of Jon Batiste's Stay Human house band for "The Late Show with Stephen Colbert."
The festival's musicians represent the ever evolving jazz canvas that is a tribute to Parker's revolutionary concepts. However, one wonders why Kelly is the only alto sax headliner. Where are all the alto players? No one called the renowned Charles McPherson (in the film "Bird" he played some of the parts not taken from Parker recordings).
Jimmy Heath was referred to as "little Bird" before he switched from alto to tenor sax, and there is Henry Threadgill, Rene McLean, Sonny Fortune, Jaleel Shaw and Darius Jones.

The Charlie Parker Jazz Festival should have at least one day of saxophonists, particularly alto players, giving their own perspectives of the legend.
The composer/trombonist Craig S. Harris recently presented his "TriHarLenium 2016: A Sound Portrait of Harlem 1976-2006 and the Next Decade" at Harlem's Mist to a packed house.
He was accompanied by his long-time band, Nation of Imagination, which included keyboardist Adam Klipple, bassist Calvin Jones, drummer/percussions Tony Lewis and vocalists Carla Cook and Chandra Rule.
Harris noted, "TriHarLenium 2016" is a work-in-progress in which he wanted to honor and preserve the legacy of Harlem from 1976 to 2006.
As a resident of Harlem for more than 20 years, he integrated the sounds of Harlem from the crack heads and drug dealers to music flowing from the juke boxed bars that lined the blocks of Lenox and Seventh avenues.
The movements entitled "On My Mind," "Blues People" and Magic Tragic" reflected how Harlem has been able to change and yet somehow remain intact.
The vocalists embellished Harlem's meaning of that hip soul, brothers looking cooler than killer joe. Sisters looking so fine, brothers yelled, "Can I go." The band's unharnessed soul forced some to jump up and dance, it was that Harlem street groove that holds on tight. The drums were blazing, vocalists scatting, the keyboards were on a crazy blues flight and the crowd was about to lose their shoes from so much foot-pattin'.
"I am so inspired walking through Harlem from the east side to the west side," said Harris. "Hearing different conversations, the buses, sirens, seeing different store fronts and new businesses, it's a real story."
The new work will reflect the intensifying pressures for change on the community, from gentrification to racial and economic change.