Bobby Hutcherson, influential vibraphonist dies at 75
Ron Scott | 8/25/2016, 10:34 a.m.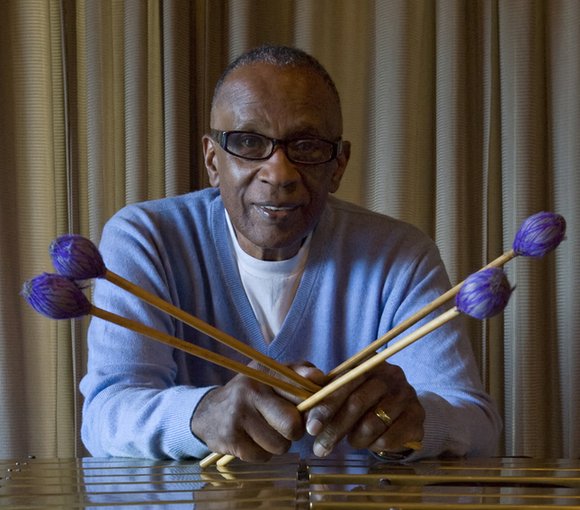 Bobby Hutcherson, who changed the vernacular of jazz vibraphone and influenced generations of aspiring musicians in the process died Aug. 15 at his home in Montrara, Ca. He was 75.
The cause was complications related to emphysema, longtime family friend Marshall Lamm told The Associated Press.
Whereas earlier vibraphonists such as Lionel Hampton used only two mallets, Hutcherson's sound included a pair of mallets in each hand. His free, graceful flow was similar to the enthusiastic hand motions of Gerald Wilson conducting any number of dynamic musicians.
In 2004, Hutcherson became an inaugural member of the SFJAZZ Collective (a collaborative reparatory that created new music), featuring Joshua Redman, Miguel Zenón, Nicholas Payton, Renee Rosnes and Eric Harland. He toured with them for four years.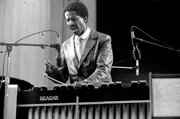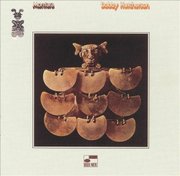 In 2010, he was named a jazz master by the National Endowment for the Arts. In 2014, he returned to Blue Note Records with "Enjoy the View," with Joey DeFrancesco, David Sanborn and Billy Hart.
He released more than 40 albums and appeared on the now classic albums such as "Out to Lunch," by the alto saxophonist and multi-instrumentalist Eric Dolphy, "Mode for Joe," by the tenor saxophonist Joe Henderson, "One Step Beyond," by alto saxophonist Jackie McLean and "Idle Moments," by guitarist Grant Green.
These albums were a result of Hutcherson's affiliation with Blue Note Records (1963 to 1977), which began after the trombonist Grachan Moncur III heard him playing at Herbie Lewis' jam session and introduced him to his bandleader and Blue Note artist Jackie McLean. After their first recording, Hutcherson became a regular session player who filled the bill from hard-bop to avant-garde. He was engrossed in the blues on "Idle Moments."
Several of his compositions, particularly the ballads "Little B's Poem" (written for his son Barry) from the 1965 album "Components" and "Summer Nights" from the 1966 album "Stick-Up!" (featuring Joe Henderson, Herbie Lewis, pianist McCoy Tyner and drummer Billy Higgins), have become jazz standards.
"He came along and totally changed the way most people were used to hearing the vibes," said Warren Wolf, young vibraphonist influenced by Hutcherson. "He brought an avant-garde technique to the instrument, and he kind of played the vibes like how a horn player would normally play. So he was just a natural wonder."
Robert Hutcherson was born in Los Angeles Jan. 17, 1941. His father, Eli, was a brick mason, and his mother, Esther, was a hairdresser. While growing up in Pasadena, he became interested in jazz through his older brother Teddy, who attended school with Dexter Gordon, and his sister Peggy, who sang with the Gerald Wilson Orchestra and later joined Ray Charles as a Raelette.
Hutcherson took piano lessons as a child but changed his tune upon walking past a record shop and hearing a recording of vibraphonist Milt Jackson. He eventually earned enough money to purchase a vibraphone by working with his father.
His good friend Herbie Lewis hired him to perform with his band. In 1962, Hutcherson joined the band of Count Basie alumni tenor saxophonist Billy Mitchell and trombonist Al Grey, which took him to New York City for a debut engagement at Birdland jazz club.