Millennial doula—Yasmintheresa Garcia
MIKA BASSON | 8/25/2016, midnight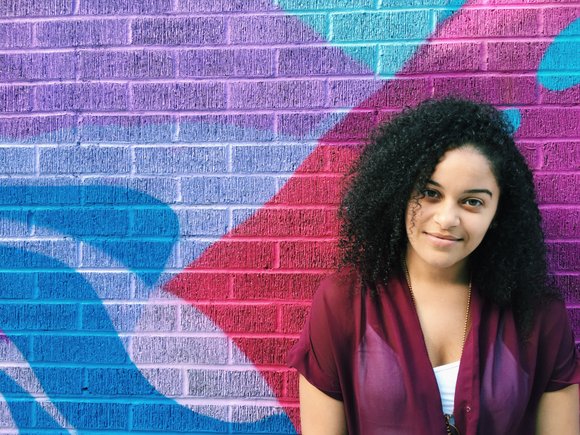 The 21st century lends itself to a shift in the role of women in society. Inspirational women have been around for centuries, with the 1990s giving birth to the next generation of creative and exceptional female activists.
At 24 years old, Yasmintheresa Garcia is one such outstanding individual. A Brooklyn native born to Afro-Dominican parents, she recognized her calling as a doula from a very young age. In addition to successfully managing her own doula practice, Ythedoula, Garcia is a midwife in training, community activist and vegan health coach. Doulas are not medically licensed.
Garcia gained interest in the vocation at the age of 12, when a number of fellow students became pregnant. "I started giving them advice and giving them emotional and educational support that they needed that they weren't receiving from the community they lived in," said Garcia in an interview.
Community uplift and female education is the reason Garcia has created a get together called Ythegirlshangout. A group for women of all ages and backgrounds come together in a sacred space to discuss everything from financial literacy to career goals and body images. "Things that we in our culture wouldn't normally speak of in our household," said Garcia.
She continued, "I want women to be able to find a sacred place where they can be open and inquisitive about their bodies, about their progression as a woman or as a people and ultimately have mentors and people supporting them that look like them."
Doula services are accessible to all income ranges. "I believe that the baby hires you," said Garcia. "I believe that for whatever reason, mom hires a doula as if she would have a sister who is nonjudgmental or isn't going to bestow their fears upon them."
As part of her community outreach efforts, Garcia plans to move to Ghana in October. The move stems from a need to provide further education on family planning, childbirth and sex education. "My ultimate goal is for women and girls to have access to all the options and resources they have in their community," said Garcia.
Umm Salaamah Abdullah-Zaimah, who has practiced midwifery with the Farm Midwives for more than 35 years is one of Garcia's most prominent role models and inspirational icons.
Aspiring doulas should read up on births, watch documentaries and inquire about offering their services. Participating in workshops to receive training and certification is another aspect of becoming a practicing doula.
Garcia practices vegan health coaching by educating people, based on their genetic makeup, about foods that would benefit them. Garcia said, "The kind of food you eat matters; the kind of food you eat can either be killing you or giving you life."
Garcia is currently in the publication stage of launching an app called ibiOp, meaning "birth options." The purpose of the app is "giving women access to medical providers and birth and labor supporters from anywhere around the world," according to Garcia. "Access to find midwives, doulas and ob-gyns in as much countries as are listed," she said. The app is set for a Sept. 29 release party at the RAW Space art gallery in Harlem.
Inquiries on Garcia's services can be made on her website www.ythedoula.com or by telephone at 929-270-8393.
Yasmintheresa Garcia is a living testament to what every young woman can achieve with a vision for the community she inhabits. "I believe we create our own reality," she said.