WARM combats domestic violence in the community
Simone R. Johnson | 8/25/2016, 10:44 a.m.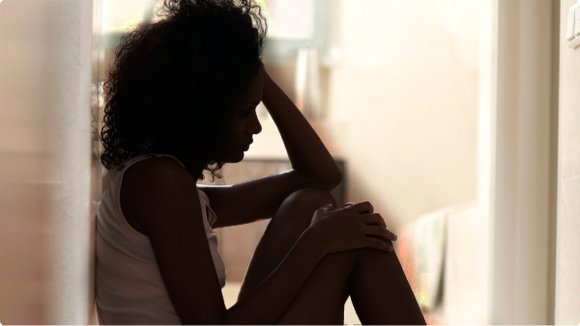 We All Really Matter Incorporation is here to take a stand against abuse. WARM Inc. is nonprofit organization based in New York State that helps victims of abusive relationships. In Harlem, domestic abuse proves to be a very pressing issue within the community and it is WARM's mission to provide support for victims and to give them a helping hand in transitioning from shelters to permanent residencies.
WARM Inc. sees the importance not only of action but also of raw discussion. Thursday, Oct. 27, 2016, from 5 p.m. to 6 p.m., WARM will present their seventh annual Panel Discussion for Domestic Violence Awareness Month. From 6 p.m. to 8 p.m. a panel discussion will also be held at the Depset Center in the first floor auditorium. The keynote speaker for this year is natural healer and founder of Queen Afua Wellness Center, Queen Afua. Writer and transformational coach Devon Bandison will serve as the moderator.
This, year the panel includes a very distinguished and diverse array of individuals, such as Dr. Cynthia Grace, Ph.D., deputy chief of the Domestic Violence Unit in the New York County district attorney's office; Jeanine Launay, deputy director of Manhattan Family Justice Center; Anabella Escobar of the NYPD's Domestic Violence Unit; Clifton Smith, founder of The Light Foundation and motivational speaker; and Indrani Goradis, founder of Indrani's Light Foundation. Opening remarks will be made by Commissioner Cecile Noel from the NYC Mayor's Office to Combat Domestic Violence. WARM has held discussions and panels for the community since 2011.
WARM not only helps domestic violence victims recover but also provides them with resources so that they are able to re-enter society and rebuild their lives. This organization not only focuses on physical recourses but also on the well-being of victims' mind, body and soul, which are facets that are usually overlooked, leaving victims to suffer with psychological abuse.
WARM also provides support groups once a month, Mondays from 6 to 8 p.m. at Goddard Riverside Community Center, 140 W. 140th Street.
For more information about WARM, please visit www.weallreallymatter.org or WeAllReallyMatter@gmail.com, or call 646-850-5959.
Facebook: facebook.com/pages/We-All-Really-Matter/229574920454629?
Twitter: WeAllRllyMatter