Fidel was 'A strong voice for social justice,' a U.N. Secretary-General
12/1/2016, 11:34 a.m.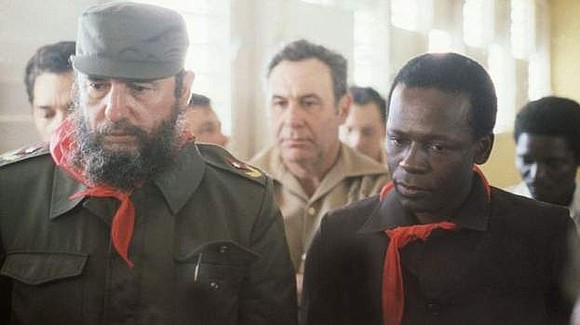 (GIN)—Geologists at the Africa Earth Observatory Network fear that a nuclear power station built over canyons in bedrock, as proposed by South Africa's state-owned utility Eskom, is at risk from deadly surge storms and tsunamis—not unlike the meltdown at the Japanese plant in Fukushima caused by the tsunami in 2011. Eskom disputes the findings.
"If you're going to build anything on that, it's pretty prone to storms, sea level rises and tsunamis," said professor Maarten de Wit of the Nelson Mandela Metropolitan University and director of the observatory.
In their new report, the observatory also showed that seismic activity along dormant fault lines near the site could trigger submarine landslides.
Eskom is pushing for the South African government to bring a new nuclear power plant online by 2025, as part of a larger rollout of several nuclear plants, to meet energy demand.
Groups opposing the nuclear reactor include Earthlife Africa and the Southern African Faith Communities' Environment Institute.  Objections include the plant's estimated cost (more than $5 billion), secrecy in the planning stages and a suspicion of corruption.
The group GroundUp complained of the Russian-built plant's "astronomical cost" and said they support a lawsuit filed last year by Earthlife and the Faith Communities' institute that challenges the constitutionality of government agreements for procuring nuclear reactors.
Two years ago, it was revealed that the Russian nuclear agency Rosatom had secured the rights to build a fleet of South African nuclear plants at a total cost of $50 billion. The South African government claims the news was inaccurate.
A series of media investigations, however, reportedly uncovered evidence that individuals close to the president and groups linked to the ruling ANC have financial interests in the matter. Also, the deal seems to hold only South Africa liable for accidents at power plants, will run for 20 years and will give Russia the right to block its partner from naming anyone else to work on the same project.
South Africa and Russia have a 10-year relationship in nuclear research that is currently set for renewal this month.