Which frequent flyer program is best for you?
Megan Pinckney | 12/1/2016, 11:08 a.m.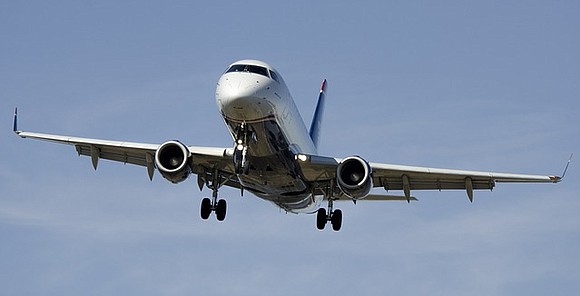 When it comes to flying, status is everything. These days, loyalty programs are much more than just a way to earn miles that you can eventually use toward another flight. Your status with an airline determines everything from whether you're stuck in a middle seat on a cross-country flight to whether there will be enough overhead space for your bag by the time you board.
Certainly you should sign up for the frequent flyer programs connected with every single airline you have ever flown. However, it pays to truly be loyal to just one. I've also found that using a credit card attached to your program of choice gives you even greater benefits and allows you to move up in status more quickly.
Personally, I believe Delta has one of the best frequent flyer programs in the business, which is why I choose to stay loyal to them and have been using their credit card for more than three years now. However, I encourage you to research all of the airlines you fly to determine which program would be best for you.
DELTA
Delta's loyalty program is referred to as the Skymiles Medallion Program, and there are four levels: silver, gold, platinum and diamond. To reach each level, travelers must gain the required Medallion Qualification Miles, earned based on the distance flown and class purchased; Medallion Qualification Segments, earned through various connections; and Medallion Qualification Dollars earned by the sum of ticket prices between Jan. 1 and Dec. 31.
To reach silver, you would need either 25,000 MQMs or 30 MQSs in conjunction with $3,000 MQDs. Gold requires 50,000 MQMs or 60 MQSs and 6,000 MQDs. Platinum status is earned once you reach 75,000 MQMs or 100 MQSs and 9,000 MQDs. And the highest status of all requires 125,000 MQMs or 140 MQSs and 15,000 MQDs. Because Delta is a part of the SkyTeam, these qualifications can also be earned through nearly 20 other international airlines.
It should be noted that the traveler whose name and SkyMiles number are listed on the ticket, regardless of who purchased the flight, would earn the MQMs, MQSs and MQDs. Also, MQMs accrued above your earned medallion level will be rolled over to the next qualification year.
Each level comes with its own flight benefits. A few notable benefits are free checked bags, unlimited complimentary first class upgrades for your ticket and your companion's ticket (someone whose flight was booked under the same reservation as yours), waived same-day confirmed/standby fees, priority check-in and boarding and even rewards from Hertz and Starwood Hotels.
If those requirements sound as if they may be a bit unattainable, a Delta SkyMiles Credit Card from American Express can be used to help you qualify you for those medallion levels a little faster. For instance, the MQDs requirement for the qualification year will be waived if you make $25,000 or more in eligible purchases in that year with your credit card. You can choose from three different cards: the gold, the platinum and the Delta reserve.