From banks to beauty products, the #BuyBlack movement is real
By Stacy M. Brown (NNPA Newswire Contributor) | 12/5/2016, 2 p.m.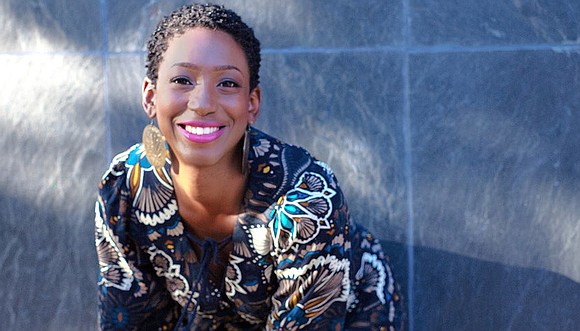 It's a trend that many are hoping won't just turn into a passing fad.
Late last month, Essence magazine noted that after years of slow-burning idealism, #BuyBlack has seen a community-wide takeoff.
And, as the holiday season moves into full swing, the #BuyBlack campaign has led many to imagine what would happen if African-Americans — the largest consumer group of color in the United States with an estimated $1.2 trillion in spending power — routinely demonstrated allegiance to the 2.6 million Black-owned businesses that exist in America.
"I think the #BuyBlack initiative is a good move for the Black community and not just because of dollars and cents," said Walt L. Jones III, principal of the SEQ Advisory Group, a Bethesda, Maryland-based management consulting and advisory firm dedicated to helping businesses achieve the highest level of performance and efficiency. "There's the deeper perspective of reinvesting in our own community and building up the local businesses, some that are owned by our friends, neighbors, and relatives."
Jones continued: "Similar to the #ECStrong initiative, a community can only heal, recover, and persevere if its residents are willing to make an investment in its infrastructure."
The idea of Black capitalism goes back many decades, according to an NPR report which cited the advocacy of civil rights activists Booker T. Washington and Marcus Garvey for African-Americans to create and do business with each other to build wealth within their own communities.
The #BuyBlack movement has helped Black-owned banks to realize substantial gains. In one month, this summer, Washington, D.C.-based Industrial Bank opened more than 1,500 new accounts with deposit balances of about $2.7 million — or more than the number of accounts that are usually opened in a six-month period.
At Baltimore-based Harbor Bank, new accounts totaled about $10 million in deposits, said Joseph Haskins Jr., the bank's president and chairman.
"Because of the [#BuyBlack] movement, we've received many telephone calls from individuals and organizations who've shown a lot of interest," Haskins said. "Once folks learned or discovered that we are Black-controlled, things took off."
The idea of supporting the community is vital for all involved, said Shahara Wright, an attorney and business development strategist with The CEO Effect, LLC, a Stafford, Texas-based organization that provides small and mid-sized companies with legal and business strategies including entity formation, mergers and acquisitions, investor packages and contracts.
"I think it only works when it is local. Many people point to Jewish and Asian communities, which seem to have cohesive purchasing power to support their own," Wright said. "The #BuyBlack seeks to create that same idea…it ultimately has to be a community that you support consistently."
Sonja Thompkins, a brick & mortar business strategist and founder of SincerelySonja.com, said #BuyBlack is a trend for consumers of color to consciously spend their money within their own communities and particularly with Black-owned businesses, a welcome movement.
"I believe it gives people a sense of pride to see businesses like ours that offer an array of quality products in our own communities," Thompkins said. "And, because most people are going to spend the money anyway, the recent occurrences of injustice make people want to do something. Everyone's not protesting in the street. They have chosen to make a statement economically."