Arrest made in heinous murder of 20-year-old NJ student
MARIAH MONET | 12/8/2016, 9:31 a.m.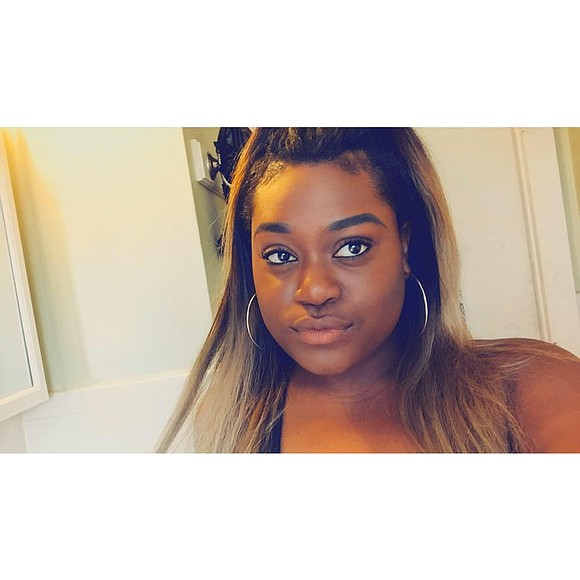 Police charged Khalil Wheeler-Weaver with the murder of Sarah Butler. He was arrested on Tuesday, and he is being held under bail for $1,000,000.

The 20-year-old Montclair, N.J., college student and dancer was found dead at the Eagle Rock Reservation last Thursday after being reported missing days before Thanksgiving.
Butler's body was found on the Eagle Rock Reservation, a 408-acre park known for its hiking trails and 9/11 memorials. Butler was driving a 2007 Dodge Caravan that was found abandoned in Orange, N.J., the night before.
Her friends and family were searching Montclair and surrounding areas for a week before she was found. Missing person flyers with Butler's description were placed all around Montclair, as well as around the campus of New Jersey City University where Butler attended.
Authorities have officially ruled Butler's death a homicide. Mystery still surrounds the manner in which she was killed. Questions as to why Butler was at the reservation and who ended her life are still unanswered. The Essex Prosecutor's office has yet to disclose how she died.
"This is an active investigation; there are no updates at this time," Chief Assistant Prosecutor Thomas S. Fennelly told the Amsterdam News.
Family and friends continue to mourn the loss of the Butler. "Not my Sarah, not my Sarah," her mother LaVern Butler told ABC News7. "It was senseless I just … whoever did this is a dog."
"We had trouble getting [the information] out there," Butler's father told Pix11. "If more news media had gotten the word out, then maybe we could've done something. Who knows."
Butler was a passionate dancer and attended Premiere Dance Company for 17 years. She had performed at the Apollo Theater several times and danced with Montclair High School Dance Company.
Shirlise L. McKinley, a founder and director at Premiere Dance Theatre, remembers Butler as a "stellar and outstanding student." McKinley told The Record North Jersey, "She was a lover of dance and always passionate about learning new things. We loved Sarah and she loved being at Premiere. This is such a tragedy."
Butler was a hard worker, juggling school and a position at the YMCA. Jo Ann Short, president and CEO of the YMCA of Montclair, released a statement on their official Facebook page.
Short began, "Some of you may have heard that one of our former employees, Sarah Butler, who was a lifeguard at the Park Street Branch of the YMCA of Montclair, went missing Tuesday, November 22. When we learned from this morning's news that her body was found in West Orange, we were devastated. As a 20-year-old college student, she had a bright and promising future ahead of her. The mystery behind her disappearance and ultimate loss of life is unsettling."
She continued, "Her family is grieving and we pray for answers so their healing can begin. They are active members with us and part of our Y family. Sarah's passing is a reminder to us all that life is precious and should never be taken for granted."