Creating a 'hate-free zone' in Queens
SAEED SHABAZZ | 12/8/2016, 9:37 a.m.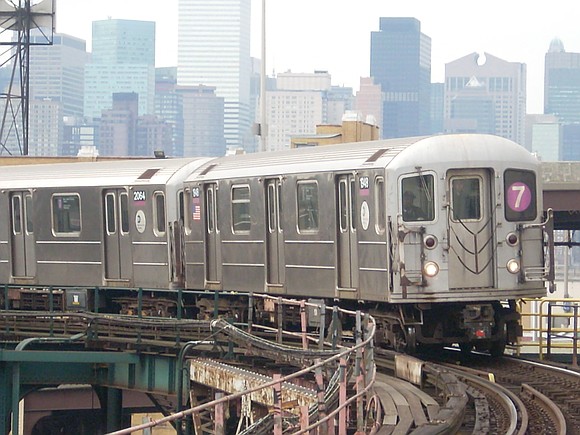 More than 1,000 people, including Latino immigrants, Muslims and Jews and members of LGBTQ, South Asian, Asian and Black organizations based in Queens, gathered Dec. 2 in Diversity Plaza, Jackson Heights to address the different ways communities will be affected by the "policies of hate" when the new presidential administration takes over in January. Many speakers pledged to build "hate-free zones" in Queens, and to build communities that "love and protect each other."
Neighborhood-based organizations held a news conference and march through Queens in Jackson Heights, Woodside, Elmhurst and Corona.
A youth leader at the Queens-based organization Desis Rising Up & Moving, who is known as Poonam, spoke about her experience as an undocumented youth and gaining protection under the Deferred Action for Childhood Arrivals program, a relief program immigrant rights groups nationwide fought for and which President-elect Donald J. Trump has promised to cancel. "My family considered New York City our home, and we have settled in a community where diversity is supposed to be accepted," Poonam told the gathering, adding, "Our communities are resilient and that is why we are here today!"
Rahim Howlader, a Jackson Heights businessman, pledged his business as a 'hate-free zone.' "Small businesses know that we are successful only because of our workers, our customers, and our communities," he said. "And I commit to encouraging other businesses in this neighborhood to do the same!"
An activist with the Justice Committee, Josselyn Atahualpa, addressed what building community safety would mean in the future months. "We need to develop and use community safety methods that don't rely on the police or the state, and we need to work together to ensure we can all stay, live and thrive in our neighborhoods," said Atahualpa.
Deb Lolai of Jews for Racial & Economic Justice spoke about how allies have an important role to play in building a community defense that doesn't rely on law enforcement. "If we cannot depend on the state, and if we cannot depend on the police, or prosecutors, or judges, who then can we depend on?" she said. "We can and we must depend on each other. We must be accountable to one another."
Cheo Silva, a transgender man and a member of the Queer Detainee Empowerment Project, said, "Hundreds of people are being deported every day under the Obama administration. We should not remain with our arms crossed, we must seek help, trust in community organizations."
Fahd Ahmed, executive director of Desis Rising Up & Moving, speaking to the AmNews after the march, said, "[There will be] three to four components going forward: (1) developing policy related defense mechanisms; (2) making sure that businesses take a moral and political stance, to pressure the Chamber of Commerce and banks to speak out; (3) to supplicate this local movement across the state and the nation; (4) we plan to solidify in our neighborhoods what was accomplished at the rally."