Gifts for the traveler on your list
MEGAN PINCKNEY | 12/8/2016, 11:34 a.m.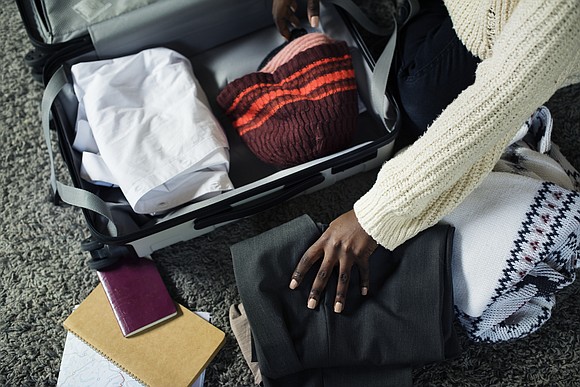 Let's be honest. Finding the perfect gift for everyone on your list is overwhelming. You're basically being forced to guess what your friends, family and co-workers may want (or need). Yikes! So for those of you who aren't mind-readers, here's a list of 11 things that may help you when you get ready to purchase something for that person who is always traveling.
Headphones
As more and more planes equip their economy class with personal televisions, help prepare your favorite traveler with a pair of headphones that they can travel anywhere with. The Bose QuietComfort headphones are perfect for traveling because they sit comfortably on your ears for several hours at a time, cancel out surrounding noise (helping them find their mental happy place faster) and come in a flat store case that makes packing easy. $299.95 at www.bose.com.
Carry-on Luggage
If the traveler on your list is always checking a bag, or has a carry-on bag that is seconds away from falling apart, please help him or her by gifting the most important item for any trip: a reliable suitcase that abides by the carry-on standards for most major airlines. My personal favorite luggage brand is Tumi. Although their pieces are a bit pricey, you can rest assured knowing that the suitcase will weather all those (frequent flyer) miles that will be put on it. $475 and up at www.tumi.com.
Global Entry
I can't stress how worth it Global Entry and TSA pre-check are to anyone who plans to board a plane (even if just for two trips) in the next five years. If the traveler on your list has yet to sign up, give him or her a little push by paying the fee. You'll be thanked every single time the traveler arrives at the airport for a flight. $100 for both at www.cbp.gov/travel/trusted-traveler-programs/global-entry#.
Ring Video Doorbell
For the person who's never home, this gift will make it so that he or she always is. The Ring Video Doorbell allows users to see and speak to whoever is outside of the door, whether the user is in a room in the house or on the other side of the world. The small device has motion sensors that detect movement up to 30 feet away, records the visitors that come near, allows you to speak to the person at your door, and is compatible with all iOS and Android devices. $199 at www.ring.com, but you can find it cheaper on other websites.
Personalized Luggage Tag
If the traveler on your list just happens to also be "the person that has everything," gift him or her with a chic personalized luggage tag that will help ensure that his or her bag will be returned should anything ever happen. Because chances are, even if the traveler already has one, it's the tag that came with the bag. So it can always be replaced. I love the faux animal skin luggage tags from www.giginewyork.com because they're made so well they could easily go for more. For an extra $10 you can add up to three initials to give it a personal touch. $30 at www.giginewyork.com.