Gifts for the traveler on your list
MEGAN PINCKNEY | 12/8/2016, 11:34 a.m.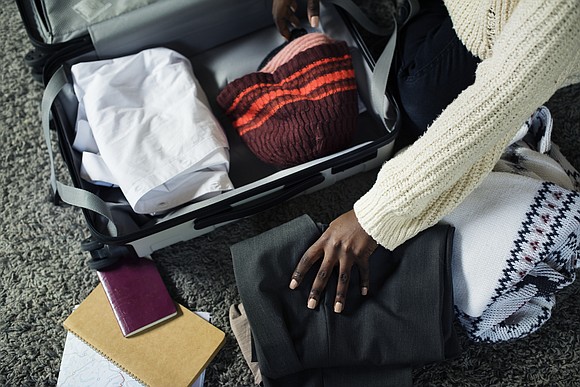 Electronic Picture Frame
If someone is exploring the world, it's safe to say he or she is probably taking tons of pictures. Because most people carry cell phones with a decent camera built in, they always have quick access to one for every picture-worthy moment. But let's be honest. No one ever prints those pictures out. And although vacation books are a great way to show your memories, they take a ton of time and effort to put together. An electronic picture frame is the perfect no-hassle way to showcase those vacation photos in an office or at home. $69.99 & up at www.shop.nixplay.com.
Packing Cube Set
Gift the person you know who is always on the go with something that will keep him or her organized and able to pack for every trip super quickly. Packing cubes help take the stress out of packing. Travelers can keep a cube in their suitcases filled with travel essentials so that the items are always ready. The cubes can be used to separate various items from one another, or even as an indicator of what will fit in the bag when the traveler is in a rush. $14.99 & up at www.ebags.com.
Portable Phone Charger
Travelers rely so heavily on their phones. They are used to take pictures, make reservations at restaurants, play music and get around town with GPS, among other things. It's no wonder that by mid-day most batteries are in the red. Help travelers prepare for the inevitable by gifting a portable phone charger. Some people will prefer a phone case that also charges (so that it's one less thing for them to keep up with). $59.95 and up www.mophie.com. I prefer a portable battery pack that I can use and remove as need be. $60 at www.tumi.com/c/tech-gifts.
Ticket Stub Diary
It's surprising how many little pieces of paper travelers can accumulate on one trip: transportation tickets, tickets to museums and shows, even small amounts of foreign currency that can't be used back home. Sure, they could just toss it in the trash, but each piece of paper tells a story of something they've done or a place they've been. Gift the traveler with a ticket stub diary so he or she has a place to house those memories. It will become something fun and easy to do on each trip. And with a sleek cover design that makes it the coffee table book for any home, it's sure to be the perfect conversation- starter. $15.89 at https://www.amazon.com/dp/B01G8LQISW/ref=?tag=sherbent-20&th=1.
Favorite Destination Pillow
If the traveler on your list has a favorite place to visit, gift him or her one of Catstudio's unique, hand-embroidered pillows. Each pillow takes up to a week to make and showcases the "best of" a particular destination. With pillow designs representing various cities, states, regions, resorts, national parks and countries, you will be sure to find a favorite place. $168.00 & up at www.catstudio.com.
Custom Cufflinks
If you're looking to gift the traveling man on your list (who already has everything), customize a pair of cufflinks with his favorite nautical location. No man can ever have enough cufflinks, especially when they have a true meaning. These bespoke cufflinks are cut and mounted on solid brass, come tucked in a white hankie in a cedar box and take no more than 10 days to be delivered. $124 at www.yorkrivertraders.com.
Megan Pinckney (@shadesofpinck) is a retired beauty queen turned lifestyle blogger who loves exploring the world and writing about it.