Jamaal Bowman stumbled into education and doesn't regret it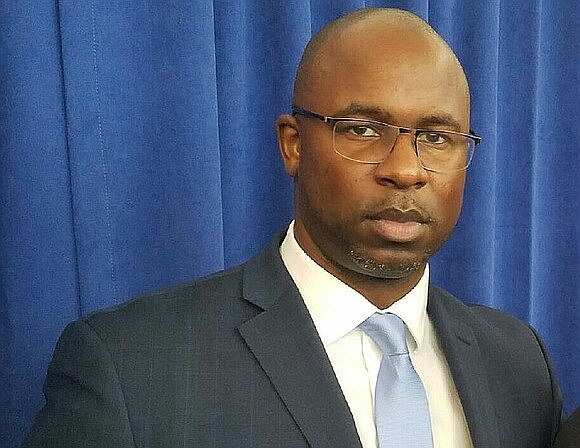 At P.S. 90, Bowman started a basketball program to give kids something to do after school and partnered with the local Boys & Girls Club to organize back-to-school events and provide after-school tutoring. Bowman also worked on his master's degree in school counseling. He eventually moved from that elementary school to the High School for Arts and Technology. There, Bowman was an all-purpose educator. He served as a counselor, a teacher and a coach, and he led after-school programs.
But Bowman had also been jotting down in his journal ideas he had for what he would do it he got to run a school of his own. Bowman applied to the New Leaders for New Schools program and got in.
"I spent a year as a resident at an Achievement First charter school," said Bowman. "And I simultaneously wrote my proposal for a new school. I had an idea of opening up a new school and putting in a team to make it happen."
Bowman, taking advantage of then Mayor Michael Bloomberg's education agenda, wrote and submitted his proposal in December 2008. The proposal was accepted in January 2009. The Cornerstone Academy for Social Action Middle School opened that September.
"It was a great experience to be a founding principal, because I was allowed to hire my own staff and hire a staff that share our philosophy for education and believed in what we were trying to do with children," said Bowman. "High expectations. They believe in innovation and creativity so it's not just learning in an abstract sense, they learn by doing and creating things. They believe in meeting students where they are and honoring their social capital."
The website for Bowman's school touts the school as a "public middle school in the Bronx focused on passion, self-actualization and 21st century learning ... with the #1 improvement in test scores of any school in NYC."
The middle school devotes itself to the combination and what they call "Common Core + 21st Century Learning" and includes leadership training, weekly assemblies and something called "Genius Hour," where kids are given two 60-minute sessions weekly to work on passion projects that address community concerns.
"Some of the challenges I faced were operating in a standardized space where I don't believe kids or curriculums should be standardized," said Bowman. "Operating in that space while staying true to our uniqueness was a challenge. Year three was where progress was made on the standardized tests while maintaining our uniqueness."
Before ending his conversation with the AmNews, Bowman expressed a desire that readers take a few lessons from him with the hope that it carries them through their lives.
"Follow your instincts," said Bowman. "Trust your guts and your inner compass. Your intuitive intelligence matters more than anything. Be open to learning and be mindful of your biases. Go through the pain of change and don't allow yourself to stick with the status quo."
He concluded, "All kids are brilliant and adults have to create the environment that nurtures their brilliance. Education is more than just a test score."