Obama orders review of Russian election-related hacking
Tal Kopan, Kevin Liptak and Jim Sciutto, CNN | 12/9/2016, 3:56 p.m.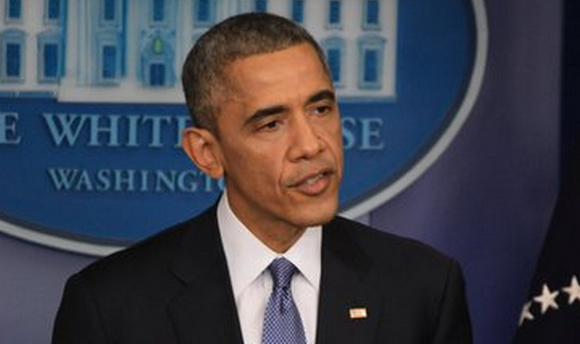 "I'm going after Russia in every way you can go after Russia," Graham told CNN. "I think they're one of the most destabilizing influences on the world stage, I think they did interfere with our elections, and I want Putin personally to pay a price."
House Intelligence Committee Chairman Devin Nunes said Russian interference was real, but dinged the administration for being slow to react.
"Russia's cyber-attacks are no surprise to the House Intelligence Committee," Nunes said in a statement. "Unfortunately the Obama administration, dedicated to delusions of 'resetting' relations with Russia, ignored pleas by numerous Intelligence Committee members to take more forceful action against the Kremlin's aggression. It appears, however, that after eight years the administration has suddenly awoken to the threat."
Democrats were quick to praise Obama on Friday and pressured Trump to change his tune.
"Defending our elections from foreign meddling is more important than any political party's advantage or disadvantage," House Minority Leader Nancy Pelosi said in a statement. "Any Administration should be deeply troubled by Russia's attempt to tamper with our elections."
The top Democrat on the House Intelligence Committee, California Rep. Adam Schiff, praised the administration for its move and called on the White House to declassify as much as it could.
"Given President-elect Trump's disturbing refusal to listen to our intelligence community and accept that the hacking was orchestrated by the Kremlin, there is an added urgency to the need for a thorough review before President Obama leaves office next month," Schiff said in a statement. "More than that, the administration must begin to take steps to respond forcefully to this blatant cyber meddling, and work with our allies in Europe who have been targets of similar attacks to impose costs on the Kremlin; if we do not, we can expect to see a lot more of this in the near future."
Oregon Sen. Ron Wyden, a Democrat on the Senate Intelligence Committee, called the President's move "constructive" and said he has no doubt about the Moscow's role.
"Let's put it this way: i have no reason to doubt the assessment made by the intelligence community back in October," he said on CNN. "The intelligence community was very explicit."
Monaco declined to draw conclusions before the review was complete.
"We'll see what comes out of the report. There will be a report to a range of stakeholders, including Congress," she said.
CNN's Jill Dougherty in Moscow contributed to this report.