Black elders hungry on life's margins
12/15/2016, noon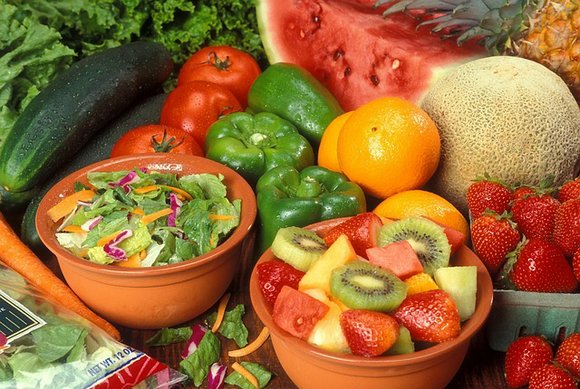 Gregg Morris wrote this series for the Amsterdam News supported by New America Media and the Gerontological Society of America with sponsorship from the Silver Century Foundation.
A brief overview of East New York follows based on city statistics, studies and typical news accounts.
From the New York City Health Provider Partnership Brooklyn Community Needs Assessment, Final Report October 3, 2014: In Brownsville, Coney Island, and East New York, key informants and focus group participants of one study described a poor resource base, including lack of healthy food and green space, community programs, and funding for needed services. Health providers described delayed care and low expectations.
Overall, community members and providers that participated in the CNA clearly recognized the impact that poverty and lack of community resources have on health and well-being. Low-income Brooklyn residents describe very stressful lives, with concerns that include, but are not limited to, employment, housing (which is in increasingly short supply with the gentrification of many Brooklyn neighborhoods), safety, access to healthy food, and appropriate resources for children and teens. A number of African American communities report poor access to services. Immigrant communities reported workdays may be 16 hours or more.
---
East New York is 52 percent Black, 37 percent Hispanic, 3 percent White, and 2 percent Other, according to stats on nyc.gov. The life expectancy is 77.7. The life expectancy a few miles away in Borough Park is 83.5.
Assuming that the death rates from the five neighborhoods with the highest income are achievable in East New York and Starrett City, it is estimated that 40 percent of of deaths that have occurred in East New York could have been avoided. The injury assault rate in East New York is almost twice the citywide rate.
Drug, and, or, alcohol-related hospitalizations reflect acute and chronic consequences of substance misuse. In East New York and Starrett City, Hospitalization rates because of drug and, or, alcohol-related hospitalization are higher in East New York than the rates in Brooklyn and the rest of the City.
Death rates due to homicide and HIV are more than twice the city wide rates.
---
A Daily News May, 2012 story purporting to analyze crime statistics reported that "gunplay is sharply segregated, with residents of East New York, Brooklyn, dodging bullets with a regularity that would be incomprehensible to upper East Siders." Also in that story was a telling comment by a Sade Kirkland, 21, identified as a resident who worked as a makeup artist: "Gunshots in this area's just like hearing the doorbell. People across the street are killing each other for nonsense."
"East New York is not a neighborhood of yoga studios, trendy coffee shops and pet grooming spas – yet," read the lead of a AmNewYork story published September, 2015. "However real estate developers who have been eyeing the area, which offers affordable real estate prices and easy access to mass transit and major highways, may soon change that."
---
The news accounts and the official stats were on this writer's mind when he interviewed Jacqueline Jones. She is both a scholar and a community activist and she lives in East New York and works in Brownsville. Jones, who has several college degrees, has been involved in care giving more than 14 years, working for city government agencies and nonprofits. At the time of the interview she was working for a nonprofit and studying for a doctorate. She was one of several interviewees who suggested, because of similarities in demographics and community dynamics, that this writer consider both East New York and Brownsville for this article. The community statistics are comparable though Brownsville has more blacks and less Hispanics than East New York, and the life expectancy is a few years less than that of East New York.