URBAN AGENDA: Will We Allow Trump to Undo Policing and Criminal Justice Reforms?
Juan Cartagena, President and General Counsel of LatinoJustice PRLDEF | 12/15/2016, midnight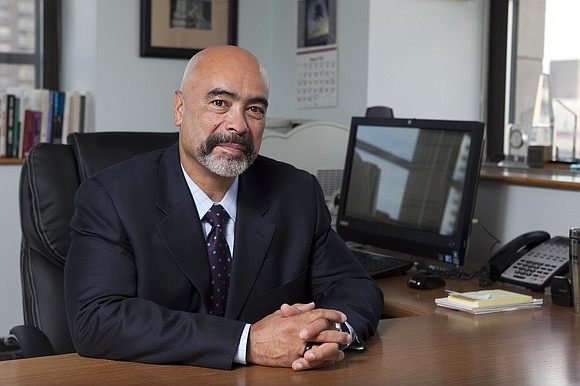 After the election returns of 2016 announced Trump's victory and sent shock waves through most, but not all, of America, even the stock markets went down. Momentarily. In fact one publicly traded stock that immediately went up in value after the election of Donald Trump was from the private prison industry: Corrections Corporation of America (now called CoreCivic) and GEO Group.
This is the harbinger of the worst things to come for black and brown activists in the criminal justice, policing and drug policy reform field. And if Senator Jeff Sessions becomes U.S. Attorney General much of the progress made by President Obama is at risk.
On police practices alone the Obama administration filed pattern and practice suits against police departments repeatedly. New Orleans, Seattle, Cleveland, Ferguson were all targeted. And for Latino communities, suits against police in Suffolk County, Long Island for a mostly Salvadoran community were instrumental as was the litigation in Puerto Rico – with a police force second in size only to that of New York City – where the police repeatedly cracked down with unreasonable force against peaceful protestors.

Under this "law and order" president we can expect the consent decrees to lapse with no aggressive law enforcement and a blind, unaccountable loyalty to police. These court decrees covered everything from use of force, to diversity employment, language access, racial profiling and even the economic inequality that is ingrained in a broken criminal justice system.
Private prisons had already been smacked down a bit when Obama's Justice Department announced that it would end all contracts between the federal Bureau of Prisons and the private prison industry. The reason was clear: the data show that use of force in private prisons was more frequently used than in government run prisons. But contracts with the Bureau of Prisons only affect tens of thousands of prisoners. The larger issue was the use of private prisons as immigration detention centers by the Department of Homeland Security. Well over 400,000 immigrants are housed in those decrepit, over-capacity private facilities where violence against immigrants is frequent. Congress actually incentivizes aggressive and unnecessary immigration law enforcement by requiring a quota of 34,000 beds filled in immigration detention centers on a daily basis – otherwise the federal government pays the difference to the private corporations that run these centers. Immigration Control and Enforcement police are the only police in the country that face such a productivity quota – and immigrants, mostly Latino and black, are paying the price. If Trump's promise of finding and deporting an additional two to three million immigrant criminals comes anywhere close to fruition expect these private prison facilities to increase their capacity to the delight of their investors.

Under this scenario it surely does not help immigrants to know that Senator Sessions has opposed even bipartisan immigration reform and has aligned himself many times with the Federation for American Immigration Reform founded by John Tanton who espoused white nationalist beliefs and wants to preserve a "European-American majority" in this country.