Alvin Ailey American Dance Theater: The gift that keeps giving
12/22/2016, 12:59 p.m.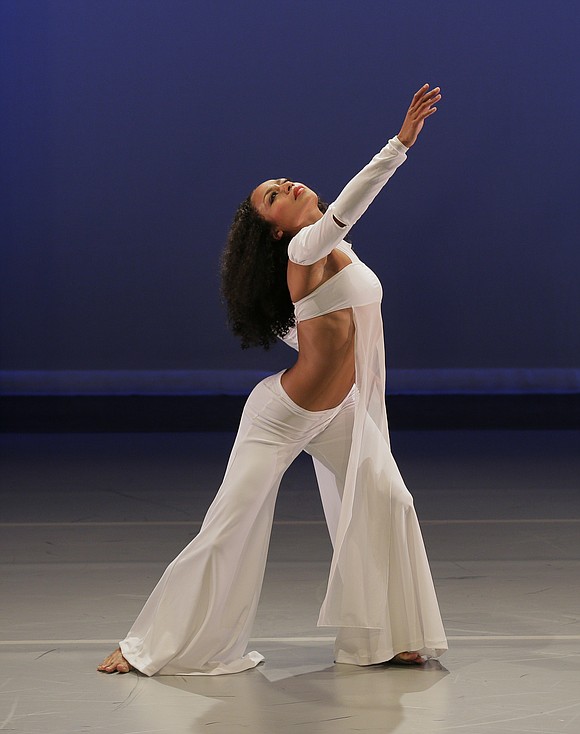 Blessed. That's the first word that comes to mind during the Alvin Ailey American Dance Theater's City Center season. It describes the AAADT dancers' gift of technical versatility as they perform ballet, jazz, modern and African dance styles with steely precision, contagious exuberance and unassuming grace. It also describes how audiences seem to feel at the end of an Ailey performance as they leap to their feet applauding and leave the theater with a spring in their step and smiles on their faces.
Blessings, in fact, are woven throughout this Ailey season's programs of two dozen works, including premieres, restorations and treasured classics by Alvin Ailey and other celebrated dance-makers, plus a special program honoring choreographer Ron K. Brown's 20-year relationship with the company.
The night of the Brown celebration, Artistic Director Robert Battle welcomed everyone in his usual easygoing manner. "Wise decision," Battle adding jokingly as laughter filled the theater, "I don't know who you voted for, but being here tonight was a wise decision." As Battle spoke he transformed the audience from a random assembly of strangers into a community and the act of viewing the AAADT into a communal experience. After all, Battle said, "We be family." That sentiment and, of course, the extraordinary performances combine to make this year's AAADT City Center season so special.
The special Brown program celebrated a choreographer whose work is characterized by explosive, fluid movement that blends African and modern as dancers leap, glide, swoop and swirl, letting the music flow through them. There was the colorful up-tempo "Open Door" inspired by a trip to Cuba, the joyful excerpt from "ife/My Heart," "Four Corners" and an unflinchingly spiritual "Grace." The audience cheered former Ailey dancer Renee Robinson's surprise entrance in "Grace's" prayerful opening section as she blessed the space before making way for Linda Celeste Sims and the other dancers who followed.
Kyle Abraham's "Untitled America," veteran company member Hope Boykin's "r-Evolution, Dream" and Mauro Bigonzetti's "Deep" were the season's world premieres. Each strikes a different tone.
Bigonzetti's soulful, sensual "Deep" mixes African, American and European sensibilities while creating unique movements and unconventional shapes that showcase the Ailey dancers' technical facility and inimitable versatility. His work charts a new direction for dance enhanced by global musicians Ibeyi's captivating tunes, sung in Yoruba and English.
Boykin's "r-Evolution, Dream" is a large ensemble work inspired by the timely relevance of messages she encountered during a visit to the National Center for Civil and Human Rights in Atlanta. Boykin blends creative story-telling, new music composed by Ali Jackson and historic and original writings narrated by Tony Award winner Leslie Odom to create images that linger long after the dance has ended. A most enduring image is the opening one of a tall Black man, back to the audience, in white shirt and trousers, gesturing as a voice repeats a speech by Martin Luther King. Later he leads and unites four groups of dancers, each metaphorically dressed in different colors, a symbol of the message of love we should not forget.