'All politics is local'—New Yorkers stress need for real Black Agenda 2017
12/22/2016, 5:06 p.m.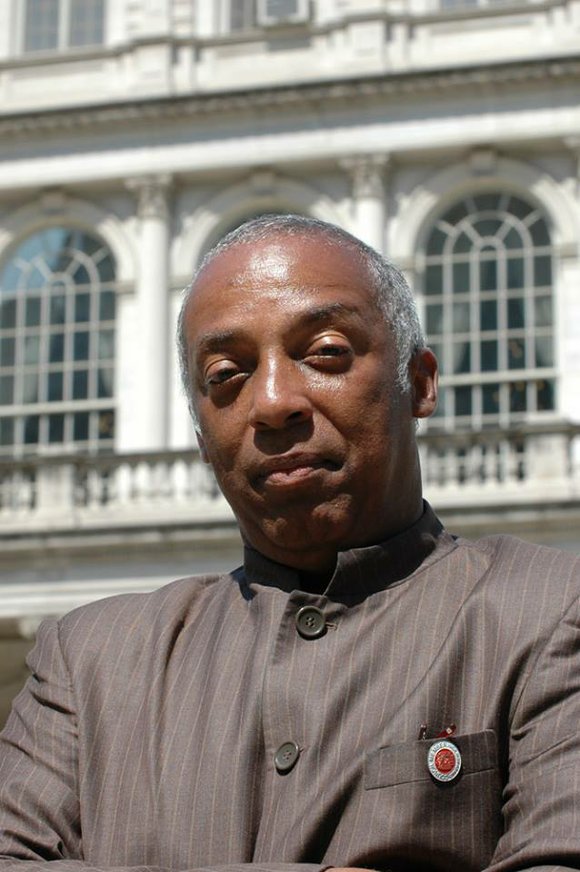 "All politics is local" is a popular refrain among activists, politicos and casual observers alike. That being said, with 2017 looming and a possibly challenging Donald Trump presidency on the January horizon, Black New Yorkers are gathering in rooms large and small to discuss what they think the Black Agenda 2017 must be.
"We need to pay attention to the schools-to-prison pipeline and how it's funneling our children into the prison industrial complex, and what we can do to prevent our schools from being used as incubators that serve private business needs," said documentary filmmaker Dami Akinnusi. "We need to acknowledge that none of these systems have our interests at heart and send a message with our dollars and boycotting those corporations who align themselves against us."
Business and education are issues demanding proactive focus and concerted and concentrated efforts from authorities and communities alike, stated another local businessman.
"How do we close the widening education gap?" asked Jonathan Adewumi, Brooklyn businessman and founder of the Nigerian Film Festival. "How can the Black church be involved in helping lead this effort? How do we maintain our presence in our own communities? How do we drive, grow and build more successful Black businesses?"
Minister Dr. Abdul Hafeez Muhammad said, "The Black agenda we should be focused on in 2017 moving forward is on two fronts: Muhammad's Economic Blueprint for Self Sufficiency as a Nation within another nation. And the setting up of the national ministries that the Honorable Minister Louis Farrakhan spoke about in November at the State of the Black World Conference in Newark, N.J."
Muhammad, the New York representative of the Nation of Islam's Min. Louis Farrakhan and minister of Harlem's Mosque Number 7, added, "They are ministry of education, trade and commerce; information, science and technology; justice, defense, arts and culture; health and human services; agriculture; and central one, spiritual. All of this represents the unity of the whole of our people making our communities a decent and safe place to live and controlling all local politics in our communities."
Assemblyman Charles Barron demanded that a "unified Black community" takes an active, analytical look at causation rather than just the symptomology of the effects of institutionalized racism.
He said, "As we go into 2017, the Black community should unite to take control of our politics and the economics. We were once a Black community, now we are just Black neighborhoods. We used to control the land, the businesses and social institutions. Now we live in Black neighborhoods, where we are the majority, but we control nothing. The land, the business, the schools, the police are not controlled by us."
Increasingly known now for his Black history PowerPoint presentations, mostly in the five boroughs, Barron continued, "A Black community is Black Wall Street and Rosewood, where we controlled the schools, the churches, oil wells, airplanes, businesses and the land. We have to get back to that. In 2017, how do we turn our neighborhoods into Black communities where we control everything?