No safe haven for the old, Black and poor
12/29/2016, 12:50 p.m.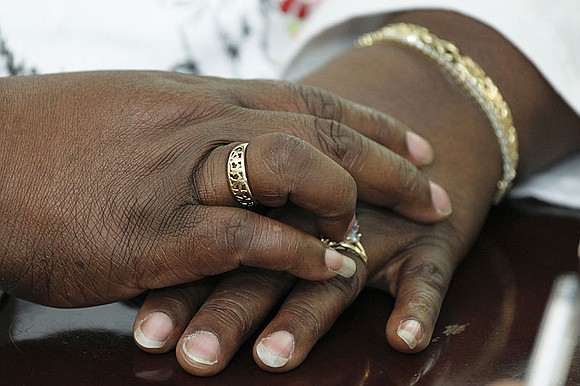 Gregg Morris wrote this series for the Amsterdam News supported by New America Media and the Gerontological Society of America with sponsorship from the Silver Century Foundation.
Cynthia Adams, not her real name, started looking for a good job two weeks after she and her husband had their first child. Adams was 28. Two years later she was hired by the New York City Housing Authority. "I started out with taking care of children, ages 6 through 12, which I had done for a period of maybe two years before I switched over to seniors." She switched because of a better schedule working 9 to 5 hours.
Adams has been employed with NYCHA for more than 20 years and grew up in the Brownsville, East New York area. She is one of several sources interviewed for this article who strongly suggested that this writer include Brownsville. "Brownsville and East New York are very similar in terms of the dynamics that we're talking about," she said. "It's like crossing the street, that's all it is."
She said that the New York City Housing Authority has been making qualitative improvements in seniors' lives. "The quality is much better than it was, I would say, 10 years ago," she said. "Repairs are being made much quicker than ever before, which is awesome."
She offered an anecdote about a senior, 80, whose apartment had flooded and the senior procrastinated reporting the problem, which threatened to become a serious health issue. "It was over 9 months in her apartment. I think it might have been fear that kept her quiet. That's with most seniors. If they don't have someone to speak for them, they won't get things done. They're just sitting quietly." The repairs were done in two months, which was fast, Adams said.
But she also said she was concerned about what appeared to her as the lack of public understanding about the consequences of the long term goals of the authority. One is the demand to reduce the size of housing apartments. NYCHA, for example, is adamant that one resident cannot live in a two-bedroom apartment. Residents, on the other hand, she said, are concerned about having adequate room for visits or even temporary long stays by kids and grandkids. Some consider their apartments legacies that they want to pass on to their kids.
The housing authority has and is focusing on ridding itself of programs and services that it deems unnecessary. She, of course, has no control and little influence over policy.
NYCHA is ready to close senior centers that are underused and to suspend services being ignored. "There's so much going on in such a short time that it makes me wonder, am I the only one that's seeing things change? I'm here because they (NYCHA) need documentation. I just do what they ask with the numbers, and I'm programming on a daily basis. They're not looking at people anymore. They're looking at numbers. If the numbers don't match ... then they're thinking that services aren't needed there."