Rapper Yasiin Bey is the realist's realist
David Goodson | 12/29/2016, 9:52 a.m.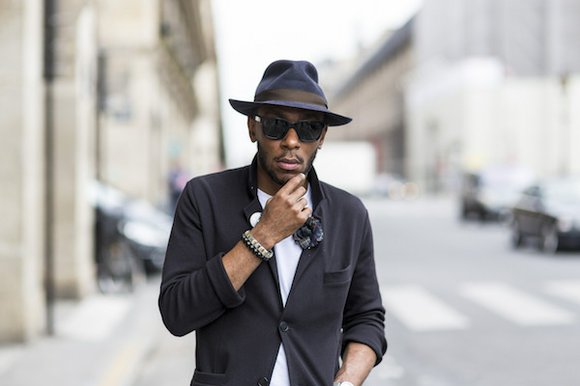 As frustrating as it is to be a music fan, you may be correct to deduce the stress level for an artist to be magnified tenfold what we feel. In the past few years, we began to see remnants of the vexation manifest in actor/MC Mos Def and the actions he's taken.
In September 2011, Mos Def announced that he legally changed his name to Yasiin Bey, and the said moniker will also serve as his stage name. Before a performance with the Brooklyn Philharmonic later that year, Bey in a Q&A session, explained the motive for the change. "At this point of my life and my career, I wanted to dispense with any type of artifice," he said. "Mos Def is a nom de plume of source and a great name to have as an MC. But as time started to pass, it started to feel like that name could be boiled down into a persona, or a product or a brand. And I wanted to use my name to reassert my own humanness."
No duality. Man and artist occupying the same space. I hear that. Things ramped up in 2013 when Bey decided to leave America for a spell and take up residence in South Africa. Per an article in Mail & Guardian, he revealed, "Last year May, I came [to Cape Town] and I said I'm not leaving. I'm staying. It's a beautiful place. It has the ocean, mountain, botanical gardens and beautiful people."
He continued, "For a guy like me, with five or six generations from the same town in America, to leave America, things gotta be not so good with America. There are some beautiful places in America. I love Brooklyn. New York City needs to thank Brooklyn every day just for existing. That's how I feel about it. It was a hard thing to leave home. But I'm glad I did."
In 2016, Bey may not have been as glad, because he was imprisoned in South Africa back in January for breaking immigration laws. Specifically, he was charged with using a false identity, using an unrecognized travel document and helping his family stay in the country illegally. Amid that dilemma, a fed-up Bey announced his future career plans. "I'm retiring from the music recording industry as it is currently assembled today, and Hollywood, effective immediately. I'm releasing my final album this year, and that's that."
The dust settled on the case, resulting in Bey being placed on South Africa's "undesirable person" list, which bars him from re-entering the nation. With those issues resolved, Bey announced that he planned to get back to work and hit the stage, albeit with a catch. He'll play a handful of shows in the United States and then gracefully bow out. The first of the shows took place Dec. 21 at the Apollo Theater. Through the eyes of an optimist, one thing was made crystal clear: Dude loves his art and he loves to share it. Especially the new stuff.