Street named for Stevie Wonder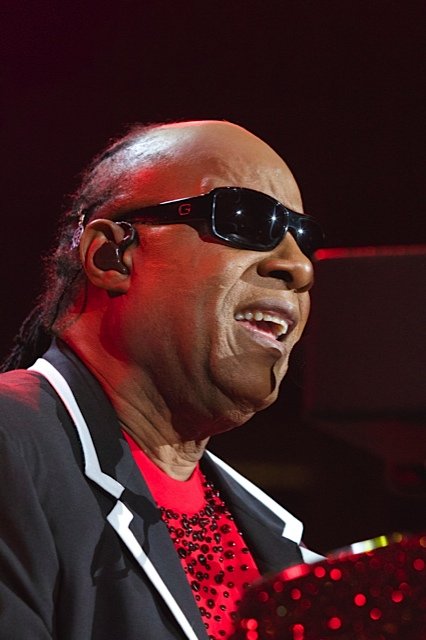 Apollo Nida's new fiancée hasn't appeared on "The Real Housewives of Atlanta" yet, but she already knows how to start dramas, according to reports. Sherien Almufti slammed her future husband's ex, Phaedra Parks, over social media. Nida proposed to the New Jersey real estate agent while serving an eight-year sentence at Fort Dix Correctional Facility for racketeering. Almufti's ex-husband, Derrick Copes, told a source that she has been filming scenes for the upcoming season of "The Real Housewives of Atlanta." "She took my daughter out of school a week and a half ago to go to Atlanta to film," said Copes. He also said he does not want his daughter on the show.
A Detroit street has been renamed for the legendary Stevie Wonder. The multi-Grammy Award winning singer/songwriter attended a Dec. 21 ceremony that honored him in his hometown. He was joined by hundreds of people, including KJLH air personality Guy Black, Detroit Mayor Mike Duggan and iconic Congressman John Conyers. The group applauded when the sign, Stevie Wonder Ave, was unveiled along Milwaukee Avenue, two blocks from the site of Wonder's first home in the Motor City.
The Smithsonian selected Art Sims' 11:24 Design movie poster for Spike Lee's "Do The Right Thing" groundbreaking film for the permanent collection at the Smithsonian's National Museum of African American History & Culture in Washington, D.C. Sims said, "I am humbled that my agency, 11:24 Design, is regarded as the pre-eminent ad agency in America for creating memorable images for the film and TV industry. 11:24 Design, Inc. is the only African-American owned ad agency to be recognized for our design work in film advertising for the film 'Do The Right Thing' by the Smithsonian-National Museum of African-American History and Culture on display in the exhibition, 'Taking the Stage.'"
Celebrating more than 25 years in music and entertainment, multi-genre songstress and recording artist Alyson Williams has released her first-ever Christmas single, "Happy Holiday," and her first recording in 10 years. "I've always wanted to do a Christmas album, but was never able to record it," says Williams. "With all the acrimony and hatred messaging during this election season, we decided to release a single for the holiday and follow-up with a Christmas album next year." Across the country, radio stations have embraced "Happy Holiday."