Violence rocks holiday season—Solution hunting
Nayaba Arinde with CNN additions | 12/29/2016, 9:20 a.m.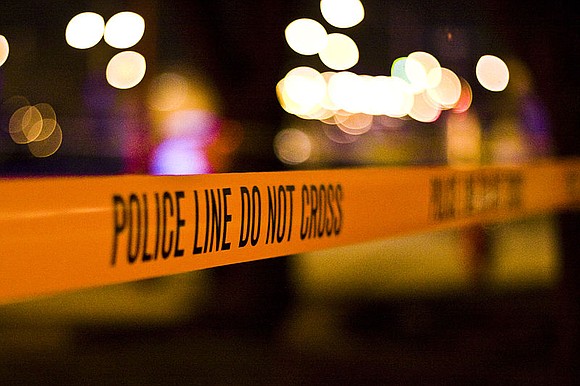 Nobody wants deja vu all over again when it comes to inner city violence. Yet crime scene tape reflected Christmas lights last weekend. Jingle bells and sirens were the sound track at several scenes of shootings in the city and beyond.
In East New York, a crashed red Maserati marked the spot where rapper Troy Ave (Roland Collins) left his vehicle after being shot at an intersection. He had stopped at a light. A hooded gun man approached and opened fire. Although shot twice, Collins drove several blocks before hitting at least one vehicle. He was in the car with a female friend, and they were on the way to his mother's house for Christmas dinner, reportedly. John Stella, one of his attorneys, said that Collins was taken to Brookdale University Hospital. Although he did undergo surgery and one bullet was not removed, he has since been released from the hospital. His girlfriend was not injured.
"Thankfully, he will survive the second attempt on his life," said Collins' other attorney, Scott Leemon, referencing a May 25, 2016, incident at Irving Plaza, when Collins was shot, and involved in a shooting in which his friend and bodyguard, Ronald McPhatter, was killed. Atlanta rapper T.I. was scheduled to perform, but gunfire erupted before he got to the stage, and a grainy video shows Collins, gun in hand, shooting across a room as people take cover in a corner.
Collins sustained a leg injury in that incident and was arrested. He was released on $500,000 bond and later pled not guilty to attempted murder.
Christmas Day, Sunday, Dec. 25, 2016, at approximately 12:51 p.m., Ramie Nesbeth, 30, was fatally shot in front of 1083 Utica Ave., in the 67th Precinct. No arrests had been made by press time. Monday, Dec. 26, 2016, police say that around 1 p.m., a 21-year-old man was fatally shot multiple times in his torso, opposite 80 Broad St. on Staten Island. No arrests have been made and the investigation is ongoing.
Chicago saw the worst outbreak, with 27 shootings resulting in 12 dead. CNN reported that Chicago Police Superintendent Eddie Johnson said that gang violence was the suspected cause.
"The violence primarily occurred in areas with historical gang conflicts on the South and West sides of the city," Johnson said. "We now know that the majority of these shootings and homicides were targeted attacks by gangs against potential rival gang members and groups who were at holiday gatherings."
Chicago police said there have been 753 homicides and 3,495 shooting incidents in the city from Jan. 1 to Dec. 25. During the same time frame in 2015, there were 478 homicides and 2,393 shooting incidents. "These were deliberate and planned shootings by one gang against another," Johnson said Monday. "They were targeted, knowing fully well that individuals would be at the homes of family and friends celebrating the holidays. This was followed by several acts of retaliation."
In one Christmas night incident, a man walked out of an alley, opened fire on people partying on a porch in the East Chatham neighborhood and then ran away, CNN affiliate WLS reported. Two brothers, 18 and 21 years old, died and five people were wounded. No arrest has been reported.
Ninety percent of those killed had gang affiliation and criminal history and had been identified as potential offenders or victims of gun violence, said Johnson. Forty-five guns were seized over the weekend, he said.
While Johnson called on Chicago's policymakers to enact stricter gun laws, specifically to increase sentences for repeat gun violence offenders, activist Erica Ford, CEO and co-founder of her Queens-based anti-gun violence LifeCamp organization, instead touts models such as New York City's $24 million Anti-Gun Violence Initiative. The initiative, according to Ford, is "a series of violence intervention and support systems simultaneously operating across 17 communities citywide in neighborhoods that have the highest occurrence of shooting incidents." She added, "The supports include violence interruption, job training/readiness programming, conflict mediation in school settings, mental health services, employment and legal services."
Pushing her "Peace is a lifestyle" message, Ford continues her violence interruption work alongside groups such as Shanduke McPhatter's Gangstas Making Astronomical Community Changes Inc., A.T. Mitchell's Man Up Inc., Iesha Sekou's Street Corner Resources and Chris Foye's Stand Against Violence East Harlem. Working with NYC Crisis Management System, Ford, like other noted violence interrupters, stresses the need to focus on areas to reduce shootings. "What is needed is less access to guns and more investment in life," she said. "Not research, but actual on-ground programs that work, like LifeCamp, Inc. and Crisis Management System."
Ford continued, "As for Chicago, it is a reinforcement that Black lives don't matter [to some], to see that many young people killed and no national state of emergency, or urgent cry. We can reduce gun violence in Chicago, but it will require real invest both capital and labor. Our program, the Crisis Management System, works. So I would say increase support for a program like this that works."
Asked what would she would tell the incoming Donald Trump administration, the fellow Queen's native said, "When you breathe fear, racism and bully tactics in the world, that is all that will come back to you and the people you love. Stop while you are ahead. Love over fear."
As for outgoing President Barack Obama, as he delivers his final speech in Chicago, Ford told the Amsterdam News, "I would tell Obama before he makes his final speech, free Mutulu Shakur, Mumia Abu Jamal, Oscar Lopez Rivera and Leonard Peltier."