Family, supporters mark four years since Ramarley Graham police shooting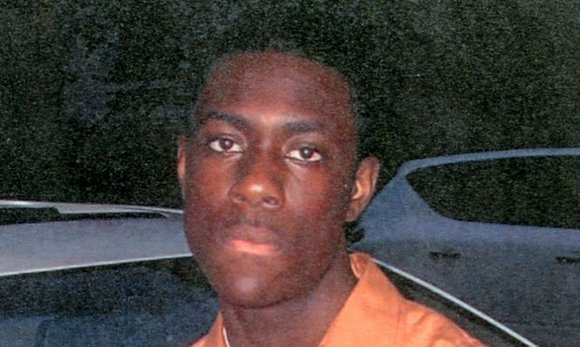 Family members and supporters are marking four years since the fatal police shooting of Ramarley Graham with protests demanding accountability from the Department of Justice and Mayor Bill de Blasio.
The unarmed 18-year-old was killed by NYPD Officer Richard Haste in front of his grandmother and 6-year-old brother after officers unlawfully busted into their home without a warrant or cause on February 2, 2012.
On Tuesday, family and supporters held a press conference and rally at City Hall demanding that Haste and all the police officers involved be fired. Graham's parents, Constance Malcolm and Frank Graham, were in attendance at the rally along with the mothers of Anthony Baez, Iris, and Eric Garner, Gwen Carr.
Demonstrators are also holding an overnight vigil starting Tuesday evening at 5:30 p.m. at 1 St. Andrews Plaza near NYPD headquarters in Lower Manhattan.

A Bronx grand jury indicted Haste on two counts of manslaughter, but Judge Steven Barrett dismissed the indictment due to a prosecutorial error made by the Office of Bronx District Attorney Robert Johnson. On August 8, 2013, a second grand jury decided not to re-indict Haste, but the U.S. Justice Department indicated it was reviewing the case.
None of the officers involved in the killing or the aftermath have been held accountable by the NYPD. Hast is still employed by the NYPD and has received multiple salary increases of nearly $25,000 over the four years since he killed Graham.