Talking SCHOP! Super Bowl 50-worthy pizza
2/4/2016, 6:22 p.m.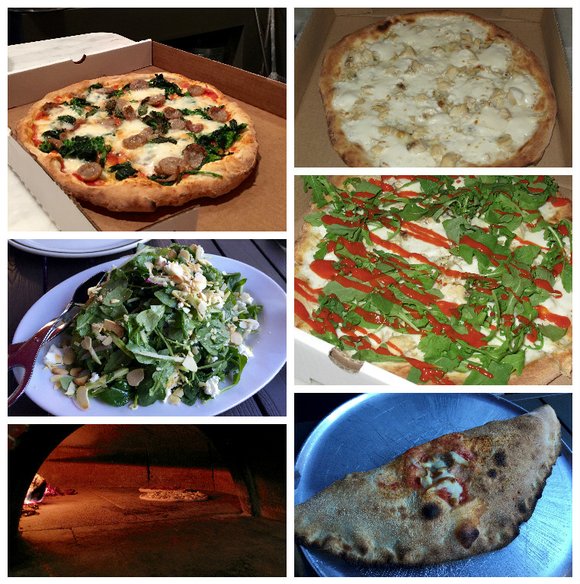 It's here! Fifty years of celebrating the sports battle of the ages! The Super Bowl. Now, who is playing again?
For some, it is about seeing the best teams (some would say the luckiest) go at it until one rises to hold the Vince Lombardi Trophy and heads to Disney World. For others, it is about the commercials, the half time show and getting together with friends. For all, it is certainly about the food!
Whether going to or throwing a party, there are always the usual suspects—nachos, meat in some form betwixt and between bread, pizza and the essential wings, Buffalo-style being the most popular. Now, what if you could marry the latter two staples together in one bite, would you? Look no further than Harlem Pizza Co. (@HarlemPizzaCo, 135 W. 116th St., 212-222-9889, www.harlempizzaco.com).
SPECIAL OFFER
Just for you, our loyal AmNewsFOOD readers …
Harlem Pizza Co. is offering 15 percent off your orders of two or more pies from 2 p.m. to 6 p.m. on Super Bowl Sunday only when you mention #AmNewsFOOD when ordering and on Twitter!
Harlem Pizza Co. picks up where the former 1 Forno left off. They are using their gorgeous mosaic pizza oven to create some of the best Neopolitan/Roman pizza in the city.
It all starts with their low gluten dough, four simple ingredients featuring good old New York City tap water, so coveted by pizza makers across the country for its perfect alkalinity. Together with the high temperature oven, these ingredients produce a crust that is crispy outside and soft and bread-like inside. It is the perfect canvas for Harlem Pizza Co. to create pizzas, calzones and panini.
It is one of their top-selling pizzas that brings us to this moment to witness the union of the buffalo wing and the pizza in holy food matrimony. It is called the Hot Bird. Chef Jonathan Shepard took his time cooking in Buffalo, N.Y., and Naples, Italy, and perfectly balanced flavors to give you the taste of wings in a new form.
The Hot Bird starts with their dough, proofed for at least 24 hours and formed by hand to the appropriate size. It is topped with just enough gorgonzola cheese as not to be overwhelming, diced chicken cooked in house and mozzarella and cooked.
Once the pizza emerges from the oven, it is not complete until garnished with peppery arugula, adding texture to the pie and a little heat too, and finished with the chef's blend of Frank's RedHot and fiery Calbrian chilis.
Boom! Minds blown! Harlem Pizza Co. drops pizza peel … and you're out!
For more on Harlem Pizza Co. and behind the scenes shots of my first web series, "Making It," visit my blog at www.talkingSCHOP.wordpress.com.
Kysha Harris is a food writer, culinary producer, consultant and owner of SCHOP!, a personalized food service offering weekly and in-home entertaining packages. Questions? Comments? Requests? Feedback? Invitations? Email her at kysha@iSCHOP.com, follow her on Twitter and Instagram @SCHOPgirl or on Facebook www.facebook.com/SCHOPnyc. For even more recipes, tips and food musings, subscribe to her blog at www.talkingSCHOP.wordpress.com. Follow AmNewsFOOD @NYAmNewsFOOD.