Akai Gurley shooting: NYPD officer's case goes to the jury
By Lawrence Crook, Lauren Del Valle and Ed Payne, CNN | 2/10/2016, 11:51 a.m.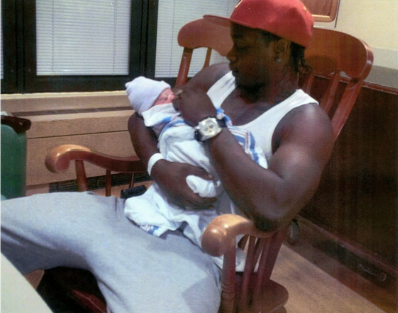 NEW YORK (CNN) -- The fate of a New York police officer who shot and killed a man in a housing project stairwell now rests with jurors.
Officer Peter Liang faces five counts in the death of Akai Gurley: manslaughter, assault, reckless endangerment, criminally negligent homicide and official misconduct.
The case went to the jury Tuesday afternoon. Jurors were sent home after about an hour of deliberations. Court is expected to resume Wednesday morning.
During closing arguments, the officer's lawyer argued the fatal shooting is tragic, but not a crime, stressing that Liang followed procedures. Police determined that Gurley was "a total innocent."
"What happened here is a tragedy," defense attorney Rae Koshetz said. "It's a terrible tragedy, but it's not a crime."
Prosecutor Joe Alexis argued that Liang showed poor judgment, again and again, and that the shooting wasn't an accident beyond the officer's control. He asked jurors to hold Liang accountable.
The trial has garnered attention beyond New York due to the national controversy over charges that police are too quick to use lethal force, sometimes against unarmed individuals. Outrage over police shootings or excessive use of force has spurred protest movements in major cities such as Chicago, Baltimore and New York.
In the most well-known cases -- the fatal shootings of Michael Brown in Ferguson, Missouri, and Walter Scott in North Charleston, South Carolina, and the death of Freddie Gray while in police custody in Baltimore -- the victims were unarmed black men.
'An accidental discharge'
Gurley was shot in the chest and died at a hospital in November 2014.
The next day, New York City Police Commissioner William Bratton told reporters the 28-year-old was "a total innocent" who fell victim to "a very unfortunate tragedy ... involving an accidental discharge."
On Tuesday, the defense told jurors that Liang handled his firearm as trained, and that the video of the crime scene shows that having his weapon drawn in the darkness of the stairwell was the correct course of action.
Liang gave tearful testimony on the stand Monday, just before both sides rested in the case. He lost his composure when asked to recount what happened in the stairwell on that night.
"I was panicking. I was in shock, in disbelief that someone was actually hit," he said.
The prosecutor has accused the rookie officer of recklessly shooting into a dark stairwell "for no reason."
"Then, instead of doing all that he could to help Akai Gurley, he wasted precious time arguing with his partner about calling for help," Assistant District Attorney Marc Fliedner told jurors last month. "In fact, instead of calling for help, he just stood there and whined and moaned about how he would get fired."
Liang's lawyer has argued that the officer's gun accidentally discharged when he had it out while on patrol in the dangerous building. He was in shock, she said, and didn't know Gurley had been shot.
"He's shaken and terrified and totally, and I mean totally, unaware that a bullet has struck anything," Koshetz said.