Event this week hosted by sole survivor of bombing of 1985 Philadelphia-based MOVE Organization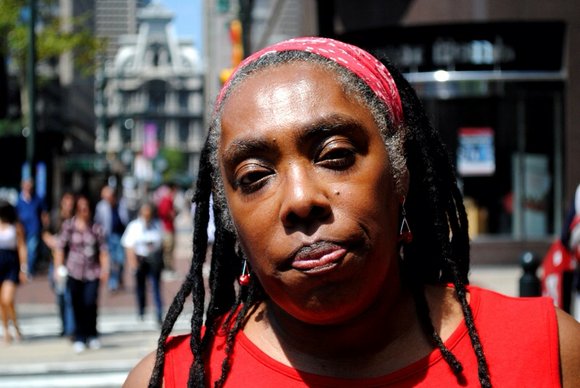 Friday night, Feb. 12, Ramona Africa, the lone adult survivor of the May 13, 1985, bombing of the MOVE Organization, will host an event at the Malcolm X and Dr. Betty Shabazz Educational Center in Manhattan.
Africa will revisit the day when city officials bombed a Philadelphia home occupied with men, women and children of John Africa's MOVE Organization.
"On May 13, 1985, 11 innocent MOVE men, women, children and many animals [dogs and cats] were literally burned alive by government officials, but not one official involved in the bombing and murder of MOVE was ever charged with anything or ever did one day in prison. MOVE will never accept this contradiction, and nobody else should either because it doesn't begin or end with MOVE," Africa noted. "On August 8, 1978, one cop was killed and nine innocent MOVE members were blamed and sent to prison for 30 to 100 years each."
Urging the community to get involved in "dangerous games that the Pennslyvania Parole Board (and parole boards across this country) play with people's lives," Africa said, "My family, the 'MOVE Nine,' was each sentenced to 30 to 100 years and have been eligible for parole since their 30-year minimum was completed in 2008, but the parole board has repeatedly denied the 'MOVE Nine' parole despite the continuous recommendation of the various prisons where my family is housed. The parole board's aim is not justice or righteousness, it is clearly vindictiveness."
Africa urged folks to come out Friday, Feb. 12 "for a powerful event that focuses on this parole situation" at the Malcolm X and Betty Shabazz Center, 3940 Broadway at 165th Street in Washington Heights, from 6:30 p.m. (at which point there will be a light supper) until 10 p.m.
For more information, visit www.onamove.com, email onamovellja@gmail.com or call 215-386-1165.