Michael J. Feeney remembered in Harlem and New Jersey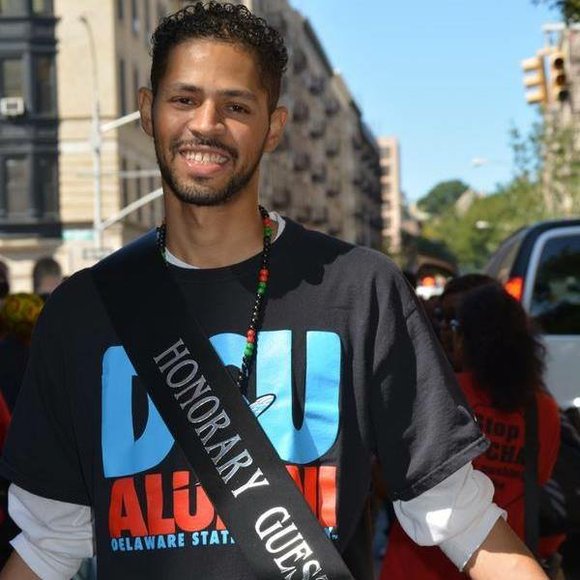 Hundreds came out this week to pay their respects to late journalist Michael J. Feeney at funeral services in Harlem and New Jersey.
The first service took place Monday at First Corinthian Baptist Church in Harlem, where speakers included the Rev. Al Sharpton, David Ushery and Janice Huff of WNBC 4, Mara Schiavocampo from ABC News and National Association of Black Journalists President Sarah Glover.
Family and friends also gave reflections on Feeney. A letter from President Barack Obama was read by one of Feeney's close friends, AmNews staff writer Cyril Josh Barker. Pastor Michael Walrond delivered the eulogy.
Another service took place Tuesday at Community Baptist Church in Englewood, N.J. Members of the Alpha Phi Alpha fraternity, of which Feeney was a member, performed an Omega Service, in which fraternity members give their final goodbyes and presented gifts to the family. A message was read from the organization's national president, Mark S. Tillman.
Speakers at the New Jersey service included VIBE magazine Editor-in-Chief Datwon Thomas, NY1 News anchor Cheryl Wills and Teaneck, N.J., Mayor Lizette Parker. Feeney was eulogized by the Rev. Dr. Lester Taylor Jr.
A dance performance was done by the Teaneck Terpsichoreans dance troupe from Teaneck High School, where Feeney graduated from, and a New Orleans jazz quartet. The band's performance highlighted Feeney's love for New Orleans and Mardi Gras, as his final funeral was held on Fat Tuesday. He was cremated Wednesday.
Officials from Feeney's alma mater, Delaware State University, gave the family a proclamation along with announcing a $10,000 scholarship to be given in his name. An online campaign raised nearly $30,000 for a memorial fund.
Feeney died Jan. 31 in Teaneck, N.J., while being treated for kidney disease. He was 32.
Photos by Bill Moore