Tanya Wright: A butterfly rising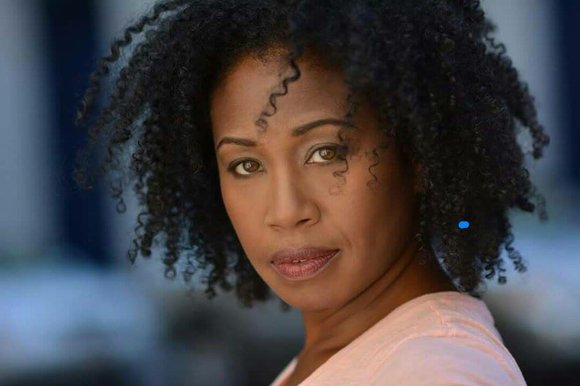 Butterflies represent growth, beauty and change. That's an apt symbol for Tanya Wright's life. The actress and entrepreneur has come a long way from the teenager playing Theo Huxtable's girlfriend on "The Cosby Show." That was an impressive acting debut for the beautiful and shy Vassar student, but she didn't feel entirely comfortable in front of the camera. The acting bug gave Wright a little nibble instead of a bite.
But later, acting did become front and center. A three-week trip to Los Angeles turned into a 15-year stay, and Wright has the IMDB credits to show how she spent her time there. She's had memorable roles on popular shows such as "24" and "True Blood," and now that she's back in her native New York, Wright is acting on the award-winning Netflix series "Orange Is the New Black." Her character, Crystal, is married to and has a child with transgender inmate Sophia.
"More than any other character I've played, Crystal has taught me about love. It's this interesting and complicated life. They have a very ordinary, real love in the middle of extraordinary circumstances. That's a love that we don't see on television or in film, and we're exploring that even more in the new season," said Wright.
Wright knows quite a bit about love. She grew up in a loving home in the Bronx near Yankee Stadium with her parents and her siblings. "We had a great childhood. It was a sweet, great time," said Wright.
Unfortunately, Wright's brother died in 2004, and the grief sent her life into a tailspin. "I bottomed out. I lost my home, I gave my car away. I felt very empty," recalled Wright. Today, Wright says she has learned better ways to approach grief. "I had to come to terms with the fact that death is a part of life that we all experience on this planet. I see it as an opportunity to remember the gifts this person has left behind. It's more acceptance," said Wright.
But in that sadder period in her life, she still worked and went through the motions of everyday activities, it just took a few years to recalibrate. In 2010, she made the conscious decision to rebuild her life. It was an "aha" moment she had while walking her dog.
"I was thinking about what I had yet to conquer, and interestingly enough, I thought about my hair. I had a complicated relationship with my hair. I never really knew what to do with it. So I became determined to figure it out. I watched hours of YouTube videos and pored over hair books about spirituality, chemistry and really just any and everything I could find," said Wright.
After conceptualizing, studying and taking a business course, the end result was a web series called "Hairiette" and a hair care line of the same name. Wright is the star of the web series and her hair care line is in 22 New York area stores, including two Whole Foods locations. She also authored a quirky and engaging book called "I Found God in My Hair: 98 Spiritual Principles I Learned From My Hair."
Another product born of Wright's grief is "Butterfly Rising." It is the title of a novel she wrote, and it is also the name of a movie she starred in, directed, wrote and produced. Later this year, she will re-work the film and release it in a different format.
"My brother's death motivated that project and all the different hats I wore. I knew I would be in it, and if I gave it to a director and they didn't do it how I wanted, I was going to cut them because I'm from the Bronx," joked Wright. "But seriously, it was the most creatively fulfilling role in my life. Very intense. I felt very alive."
Today, Wright says she has learned a few things about life and the industry. "Acting is not just a career, it is a lifestyle. It requires a lot of you. Very few professions require as much of your psyche and emotions. You don't become an actor just for fame. You become an actor because you need to act. It's part of your being. "