TWU suggests de Blasio curb horse carriage crusade, calls for investigation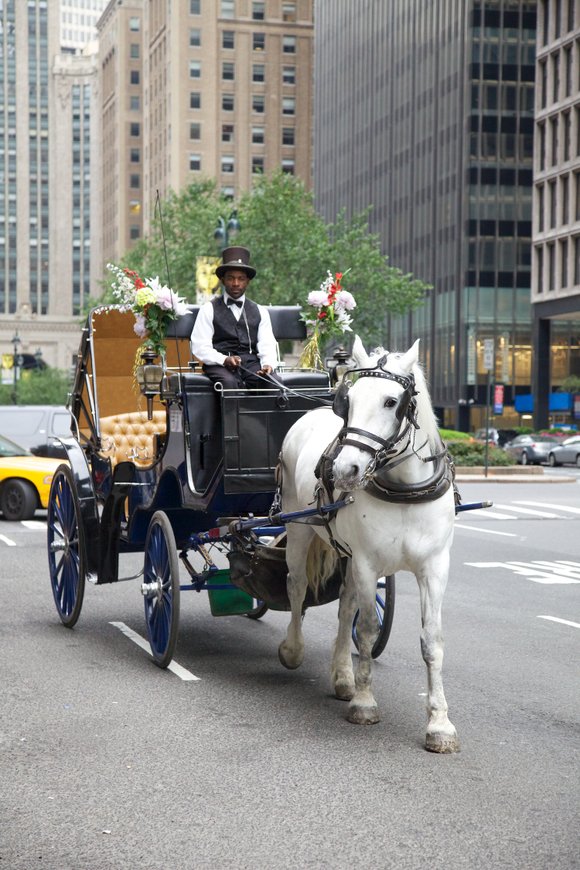 Of all the hills for a New York City politician to possibly die on, one would think horse carriages in Central Park would be low on the list. However, Mayor Bill de Blasio is feeling the ire of the Transit Workers Union members who suggest something else is going with his push to curb the presence of horse carriages.
In a letter addressed to New York Attorney General Eric Schneiderman, the New York State Board of Elections and the New York City Campaign Finance Board, Transport Workers Union Local 100 President John Samuelsen wants an investigation into de Blasio's desire to "kill the horse carriage industry."
Samuelsen said that the nonprofit group New Yorkers for Clean Livable and Safe Streets has ties to corporate real estate companies.
"NYCLASS, it has been revealed, is in reality the creation of uber-wealthy real estate magnates Stephen Nislick and Wendy Neu, both of whom are corporate officers in the Hugo Neu Corporation, a real estate development company," wrote Samuelsen. "NYCLASS has been used in a scheme to advance their corporate interests under the guise of altruistic animal rights advocacy. At the center of their scheme is the mayor of the city of New York, whose failed attempt to fulfill a campaign promise came crashing down late last week, unraveling the scheme for all to see."
Last week, the New York City Council decided they weren't going to entertain any legislation involving banning horse carriages. De Blasio made banning horse carriages one of the top goals on his agenda as a mayoral candidate. Despite city residents and other legislators showing no support for this, he remained steadfast on making it happen.
In his letter, Samuelsen pushed for authorities to investigate the role that campaign donors and real estate interests played in de Blasio's actions and how shrinking or killing off the horse carriage industry would free up property on Manhattan's West Side (where the stables are located) for real estate.
"It has been alleged that the not-for-profit NYCLASS was used as a shell political committee to circumvent campaign election law limitations for various parties connected to de Blasio that had already reached the maximum legal contribution levels," read Samuelsen's letter. "Even a cursory review of the contributions to the committee shows donors with no interest in the carriage industry who quite frankly wouldn't know one end of a horse from the other."
Last month, de Blasio announced a deal involving creating a new stable in Central Park with taxpayer money, which was met with the ire of pedicab drivers, who would've been banned from that particular part of the park. Some pedicab drivers celebrated the defeated legislation in Central Park at 59th Street and Seventh Avenue.
"I urge you to broaden your recent investigation of unlawful campaign finance activities to include the clear and unmistakable coordination of the above individuals and entities with Mayor de Blasio and his aides, and his abuse of power to pay back his political contributors," concluded Samuelsen's letter. "These incestuous relationships should not be driving New York City's policy decisions."