Urban Agenda: Lack of Deeper Affordability Hurting Mayor's Housing Plan
David R. Jones | 2/11/2016, 1:56 p.m.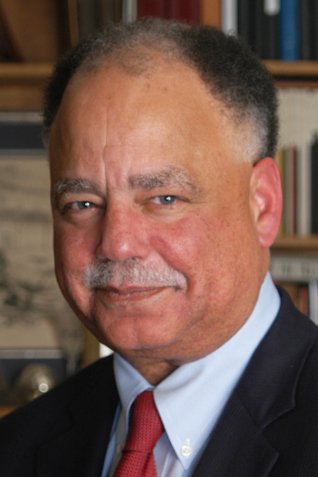 When Mayor de Blasio first introduced his ambitious affordable housing plan, the Community Service Society and other advocates for the poor voiced concerns about the plan's income targeting. Chief among them were the fact that only 20 percent of the envisioned "affordable" units in the plan would be accessible to New York families with the lowest incomes.
Within an otherwise comprehensive housing initiative aimed at expanding affordable housing for low and middle income households, the lack of deeper income targeting in the proposed plan was troubling.
As conceived, the mayor's "Housing New York" blueprint calls for nearly 60 percent of the apartments to be targeted to low-and middle-income households earning roughly 51 to 80 percent of the Federal Housing and Urban Development (HUD) Area Median Income (AMI), which translates to $38,000 to $60,000 for a family of three.
Compare that with the reality that more than a third of the city's households -- including a substantial number of black households -- earn incomes considered "very low" or below 50 percent of AMI. Within that group, 30 percent of city households are below 40 percent of AMI. And 22 percent of households are below 30 percent of AMI.
You get the picture.
Misgivings about the mayor's affordable housing plan voiced nearly two years ago are today serving to revive other legitimate housing issues in the city's low-income neighborhoods. Specifically, that persistent concerns about gentrification, seemingly unchecked re-development and mounting fears that a trend is emerging in which newly-developed apartments offer affordability levels that effectively lock out incumbent populations and those with the greatest need for affordable housing.
Majority of Community Boards Oppose Plan
The mayor has to be disappointed with the community opposition to his housing proposal. Before last week's City Planning Commission vote to approve a mandatory inclusionary housing program – the last step before it goes to the City Council -- 43 of the city's 59 Community Boards voted against the plan.
In essence, mandatory inclusionary housing requires new buildings to include a portion of rent and income-restricted apartments in exchange for permitting developers to increase density and building height on residential projects. This week, the City Council held a hearing on the issue. Next month it is expected to vote on the plan. Some Council members have already signaled that they want changes. That's good to hear.
Let's be clear. The mayor's intentions regarding affordable housing is not the issue. Mayor de Blasio has committed more resources to affordable housing than his predecessor. He has also dedicated sorely-needed capital resources to help preserve the city's greatest affordable housing resource – NYCHA.
And using the city's zoning power to stimulate adequate supplies of affordable housing makes sense, especially given the city's dwindling stock of developable land for those purposes. However, inclusionary zoning raises a number of important problems as an affordable housing strategy because of the way it links affordable housing development to market development.
As CSS Housing Policy Analyst Tom Waters stated in testimony this week before the Council Committee on Land Use: "The affordability benefits from a rezoning must be enough to mitigate the rent pressures that result from redevelopment. And that means that they must target the households most at risk: those with the lowest incomes."