Road Trip Hollywood: Pan African Film Fest
LAPACAZO SANDOVAL and SUNIL SADARANGANI | 2/12/2016, 2:43 p.m.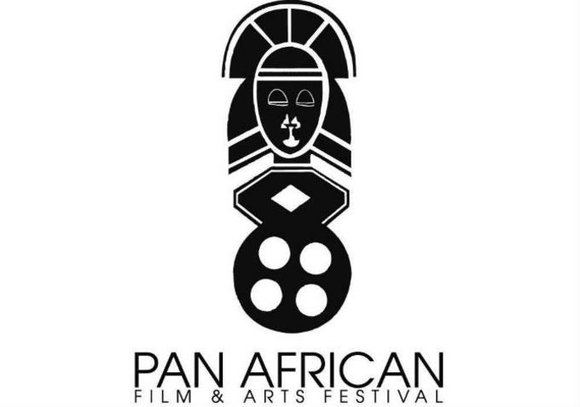 "Do you know Ayuko Babu? You should know Ayuko Babu. Hold on, I will find Ayuko Babu for the [Amsterdam News]."
That warm greeting was given by Mrs. Bing, a mixed-raced woman with vibrant green eyes and high cheek bones. Her toned skin did not display her age, but her wisdom, warmth and charm spoke of a generation that experienced a different type of racial tension and exclusion.
Babu is one of the founding members of PAFF, along with Danny Glover and Ja'Net DuBois ("Good Times"), and since its inception in 1992, the festival has screened over 150 films each year from all over the world.
The 2016 installment opened Feb. 4 with Patrick Gilles' "America Is Still the Place," about a Black Korean War veteran and his family in post-civil rights San Francisco in 1971.
The centerpiece film is Abby Ginzberg and Frank Dawson's documentary "Agents of Change," which focuses on two important, lesser known civil rights demonstrations that took place at San Francisco State and Cornell University in 1968.
The closing night film will be writer, director and star Don Cheadle's brilliant "Miles Ahead."
The panels at PAFF are not to be missed, featuring such names as Nate Parker ("The Birth of a Nation"), Wesley Snipes and Ryan Coogler ("Creed").
To keep the festival moving, there is something for every age, including a student film program called "StudentFest," a children's festival, a fashion show, art exhibitions, senior citizen events and so much more.
Here is an excerpt from the Q&A panel with Parker and "Birth of a Nation" producer Preston Holmes ("Malcolm X") and renowned author and historian Dr. Gerald Horne ("Race to Revolution," "Black Revolutionary"), Tirrell D. Whittley, CEO of Liquid Soul, producer Darryl Pryor and, naturally, Babu.
"The Birth of a Nation," which is a slave biopic, captured the attention of the Sundance Film Festival and broke records when it was sold for $17.5 million to Fox Searchlight. The reviews have been so good that Oprah Winfrey is now adding her voice to those raving about the new film.
On getting the first dollar investment:
"The first $100,000 that was put into the movie was my own. Before you clap that, was the only money that I had [really] saved. … $100,000 is a lot to save, [but] I wanted people to understand how serious I was, that I was willing to sacrifice and that I had skin in the game."
Industry reactions:
"People were afraid. We don't tend to celebrate resistance, specifically when it comes to us … we are the only people, when we resist there's a negative connotation, it's outside the context of freedom, so, for me, pushing the story around, it wasn't about if I had the courage to do it or if I needed someone to validate me. It was just where is the path of least resistance and I can get through and make this thing?"
On finding the right door:
"Eventually I came across Michelle Satter at the Sundance Film Labs [at the] Sundance Institute, and she read it and said, 'This is something important and I am going to help you,' [and] she put me in touch with some of the best writers in the business. Robin Swicord, James Mangold, as you know, I worked with Gina Prince-Bythewood—let's give her a big hand. She read it and gave me support, and after a while, once we got the script right, I knew that I had to get it funded."
On Hollywood's first reaction:
"The studio system, this is not their type of thing. I am being nice. I knew right away it would be a journey."
For more information, visit www.paff.org.