Justice Scalia dead at 79
Herb Boyd | 2/18/2016, 10:15 a.m.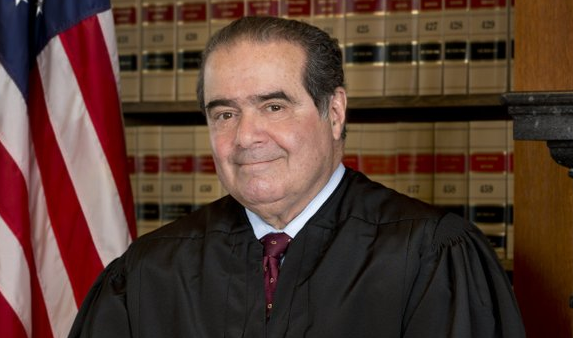 Special to the AmNews
If our social and political vectors weren't made chaotic enough by presidential campaign, the news that Supreme Court Associate Justice Antonin Scalia had died Saturday is sure to add a bit more uncertainty and ideological contentiousness.
Scalia, 79, and considered the Supreme Court's conservative avatar, was found dead at a luxury resort in West Texas, according to officials. He was a guest at the Cibolo Creek Ranch. Initial reports indicated that he had died of natural causes after complaining of being ill days before. The latest reports said he died of a heart attack.
Whatever the cause of death, Scalia, who was appointed to the court by President Ronald Reagan in 1986, had the most seniority on the bench and was among the better writers of opinions, although he skewed to the right. Depending on the source, he was either deeply admired or highly resented.
The justice will not be missed by women or Black Americans, given his unyielding positions on women's reproductive rights and his opposition to affirmative action, as well as to most of the progressive issues from the liberal left.
"He influenced a generation of judges, lawyers and students, and profoundly shaped the legal landscape," said President Barack Obama. "He will no doubt be remembered as one of the most consequential judges and thinkers to serve the Supreme Court."
After a fairly lengthy statement on Scalia's life and legacy, the president said, "I plan to fulfill my constitutional responsibilities to nominate a successor in due time. There will be plenty of time for me to do so, and for the Senate to fulfill its responsibility to give that person a fair hearing and a timely vote."
That vote may not be either fair or timely if Senate Majority Leader Mitch McConnell has his way. "The American people should have a voice in the selection of their next Supreme Court justice," he told the press. "Therefore, this vacancy should not be filled until we have a new president."
This sentiment was shared by Senate Judiciary Committee Charles Grassley, who oversees the committee's schedule, agreeing that the appointment should wait until the next president is elected.
It's rather curious that the cry to let the people choose fails to consider that the people have chosen in electing Obama for two terms.
As we expected, Sen. Ted Cruz opposed Obama making a selection, believing he had already exercised too much of his presidential authority. "Let the election decide," he said during an appearance on ABC TV Sunday. "If the Democrats want to replace [Scalia], they need to win the election. But I don't think the American people want a court that will strip our religious liberties." He promised to filibuster any nomination by the president.
Both Hillary Clinton and Bernie Sanders backed the president, insisting that he go on with the process of naming a nominee. "The Republicans in the Senate and on the campaign trail who are calling for Justice Scalia's seat to remain vacant dishonor our Constitution," Clinton said in a statement. "The Senate has a constitutional responsibility here that it cannot abdicate for partisan political reasons."