King of Savalou, Benin visits to Harlem
2/18/2016, 12:10 p.m.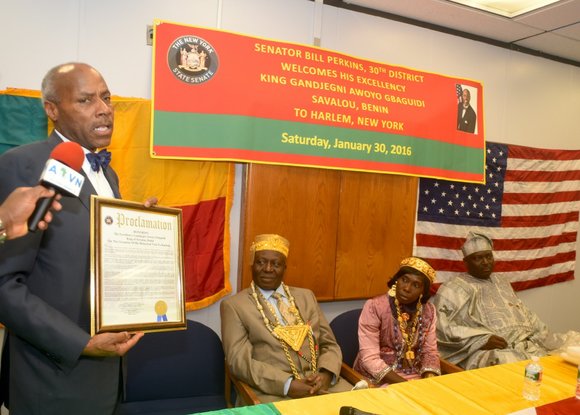 Saturday, Jan. 30, 2016, Senator Bill Perkins held a public welcome ceremony for His Excellency Gandjegni Awoyo Gbaguidi, King of Savalou, Benin, on the occasion of his historic visit to Harlem. King Gbaguidi recently ascended to head the royal Gbaguidi family and community of Savalou in 2015.
The event was held at the Adam Clayton Powell Jr. State Office Building, 163 W. 125th St., 8th floor.