Assemblywoman Barbara M. Clark dies at age 76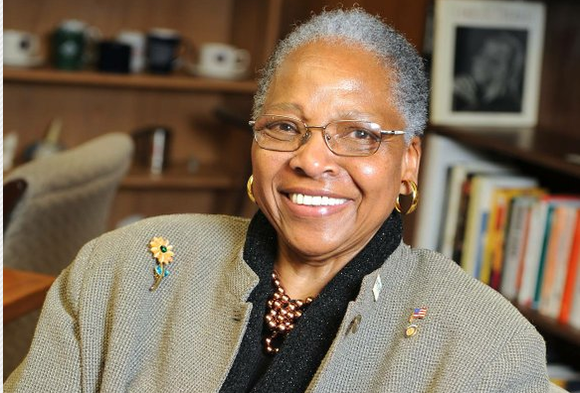 Queens Assemblywoman Barbara M. Clark has passed away. Reports indicate she died in her home of natural causes. She was 76.
Clark was a Democrat who represented the 33rd Assembly District in Queens, which covers Queens Village. Serving over 30 years as a public servant, she was first elected in 1986 and was serving as Assistant Majority Whip and Democratic District Leader.
She also served as Chair for the Education Committee of the NYS Black, Puerto Rican, Hispanic and Asian Legislative Caucus, member of the Majority Steering Committee, member of the Assembly Rules Committee, and member of Assembly Standing Committees on Education, Libraries and Education Technology, Children and Families, and Labor. She is the former Chair of the New York State Legislative Women's Caucus, as well as the former Chair of the Assembly Standing Committee on Aging.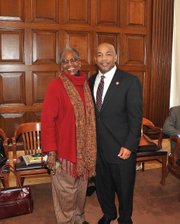 "Assemblymember Clark will be remembered by many for her warm spirit and her firm belief that we all have a responsibility to defend the well-being of our fellow citizens. This compassion led her to champion issues like lifting people out of poverty and greater investment in public education," Assembly Speaker Carl Heastie said. "Over the course of her career, she authored significant and thoughtful legislation that has no doubt improved the quality of life for thousands of families in her community and all across the state. Her many contributions to this body and to the people of the State of New York will always be remembered."
Brooklyn Assemblyman Charles Barron said Clark had a love for young people and that her work must be continued.
"Assemblymember Clark championed reducing the age which ultimately stopped young people from being tried as adults," he said. "She had a great love for the youth of our state. We must continue to struggle to protect our youth from incarceration just as Barbara Clark dedicated her political life for."
Gov. Andrew Cuomo called Clark "a true legend of Queens" who worked for those in the community.
"She was an outspoken advocate on issues affecting schools and working families in her district and across New York, and she will be greatly missed," Cuomo said. "On behalf of all New Yorkers, I offer my deepest condolences to her family, her friends and to the people she has served."
Before becoming an elected official, Clark was an executive member of the Douglas/King Democratic Club. In 1998, she was a candidate for US House, NY District 6 in a special election running as a 21st Century Party.
Funeral arrangements are pending.